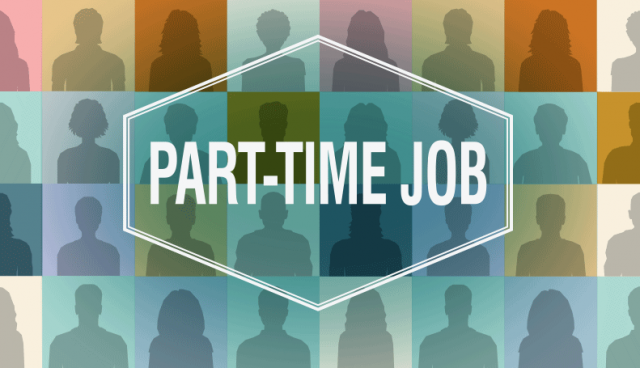 Analysts at OLX conducted a study to find out what profession will be in most demand this summer in Kharkiv.
According to the statistics, service and retail trades are very popular this period.
Categories of the most demand among employers
(% of total number of vacancies)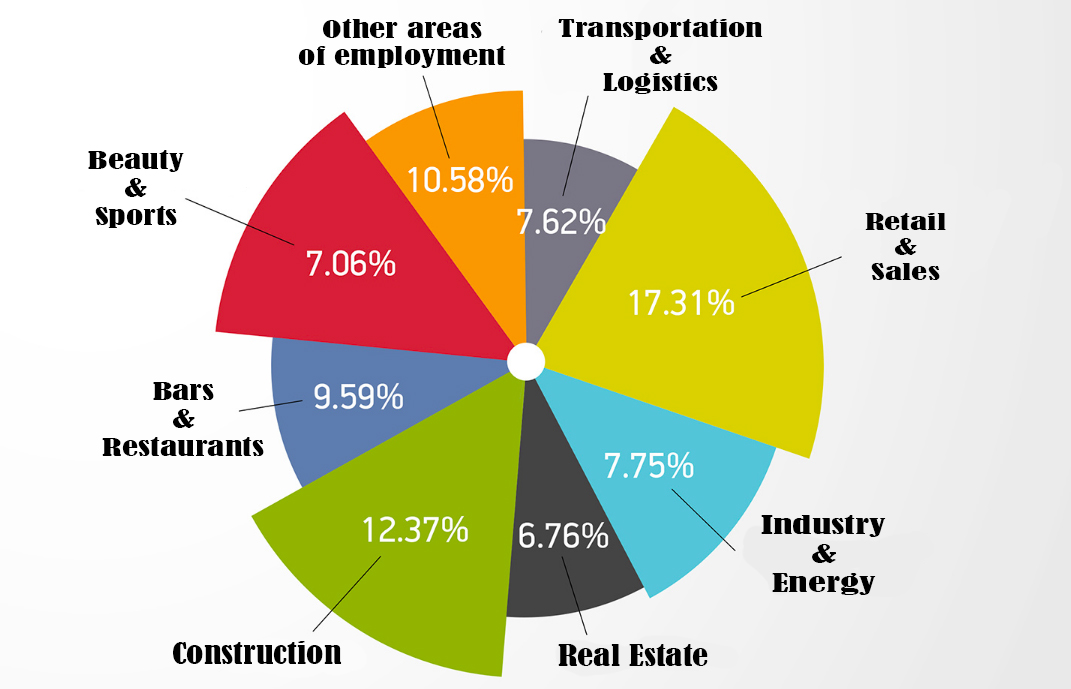 The most common vacancies are the seller, amusement operator, promoter, waiter and cook. Not many employers are willing to hire people without experience and qualifications: 4.11% of all jobs are in the "Early career/without experience." It certainly opens up new prospects for young people and students.
The most popular seasonal job and the minimum fee for work shift: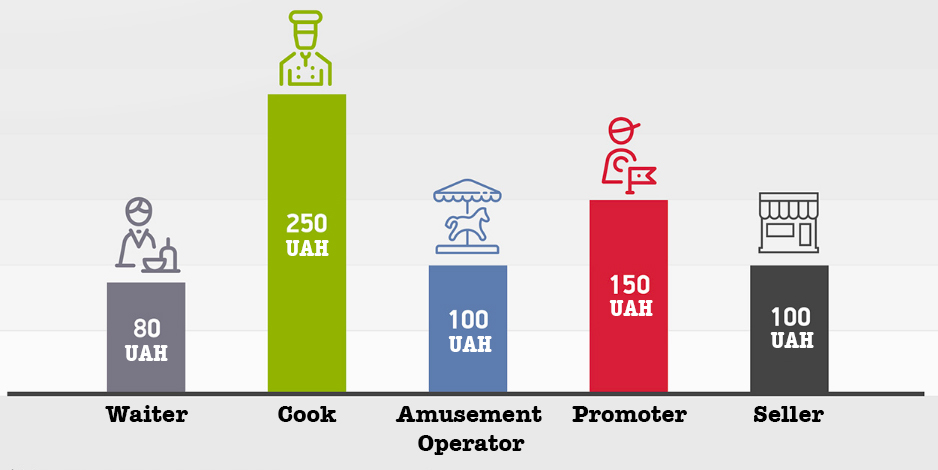 Among other things, you can find quite a lot of jobs relating to communication with children: children's instructor at rope park, animators and people to care for a pony and organize children's riding.
Recommended: check the Internet or ask for more information, and also do not post or send over the Internet your personal data in order to avoid fraud.
We also recommend you read: Charitable foundation creates IDP jobs site, UNDP helps to create jobs, 16,000 new jobs will be created in Kharkiv and How to become more productive at work (infographics).