In the square near the metro station "Zakhysnykiv Ukrainy" (formerly "Ploshcha Povstannia") near the National Academy of the National Guard of Ukraine was laid a capsule for the construction of a monument to ATO participants on May 26.
The Ukrainian military who protected Donetsk Airport also participated, reports Mediaport (RU).
Installation of the monument is an initiative of the Kharkiv regional public organization Society of ATO Veterans, said organisation head Anatoly Kozlovsky.
"About six months ago, we raised the issue of the monument installation in honor of ATO participants. Today we laid the foundation stone and put a capsule with a message that the monument will be erected on the site. We hope the regional authorities will help with its installation," said Kozlovsky.
Kharkiv City Council Secretary Alexander Novak said today will go down in history as a day of remembrance of all those who defended the Ukraine and a day of respect for the Ukrainian military.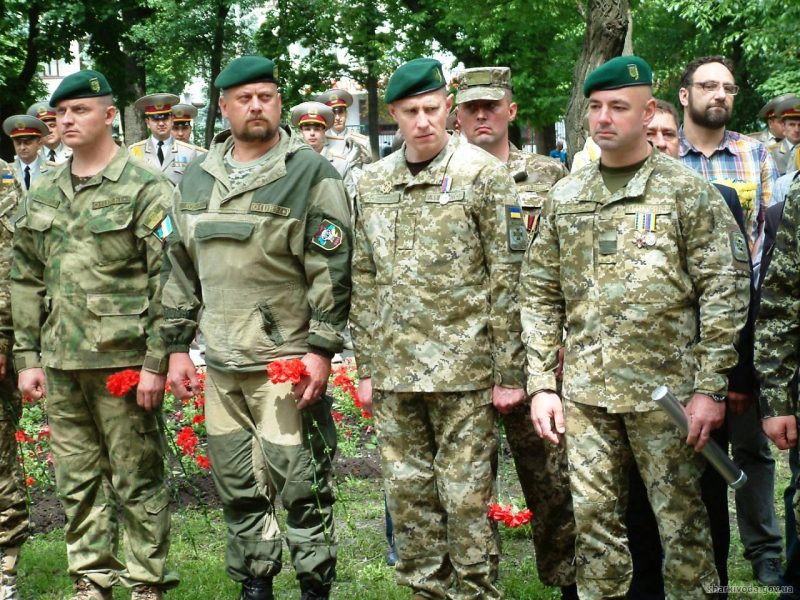 "Society of ATO Veterans" hopes the monument will be erected in a year. The regional administration promised "the construction work will take place in the shortest possible time".
According to Kozlovsky, this is the first memorial dedicated to Kharkic's ATO soldiers.
We also recommend you read Kharkivens decided on location for the monument to the ATO soldiers and City will announce a competition on the design of the monument to the ATO heroes.