A TOTAL of 4,000 students of Kharkiv universities paraded through the city center in honor of Europe Day under the slogan "StudLife: European city – European education!" reports Ukrinform (RU).
Each of the Kharkiv national universities (about forty), had Ukrainian symbols and EU flags. At the head of the columns were sportsmen – champions and prize-winners of the international competitions of university.
The columns marched from Svobody Square through the main street Sumska to the Central Gorky Park. There was the presentation of universities, which opened the first deputy chairman of the Kharkiv Regional State Administration (KRSA) Julia Svetlichnaya.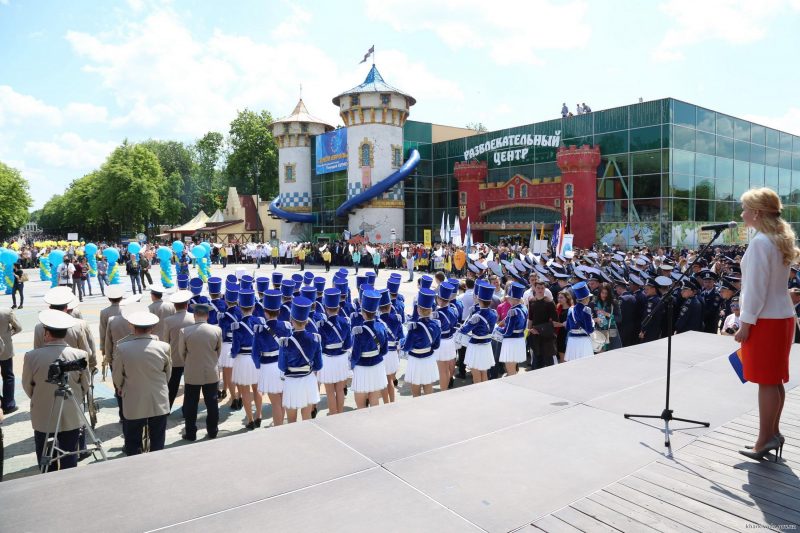 "We know that Kharkiv – is Europe. I call you via daily work to promote Ukraine on the way to European values. Europe is not only a geographical concept, Europe – a model of state-building, it is a model of a society," said Svetlichnaya.
According to her, one of the prerequisites for integration into the world community is a command of language of international communication: English. "That is why the President of Ukraine Petro Poroshenko has declared 2016 – the year of the English language," stressed Svetlichnaya.
Having changed over to English, she noted that last year in the Kharkiv region launched the project "European Center for Foreign Languages of the KRSA head", in which everyone can learn English for free. Also, the number of language camps for pupils of the Kharkiv region will be increased this summer.
BACKGROUND: There are 200 higher education institutions of different accreditation levels and forms of ownership in the Kharkiv region, where learn more than 200,000 students.
We also recommend you read Kharkiv students honoured by Oxford teacher, Interpol invites Kharkiv students and SigmaBleyzer's owner gave a lecture to KNURE students.