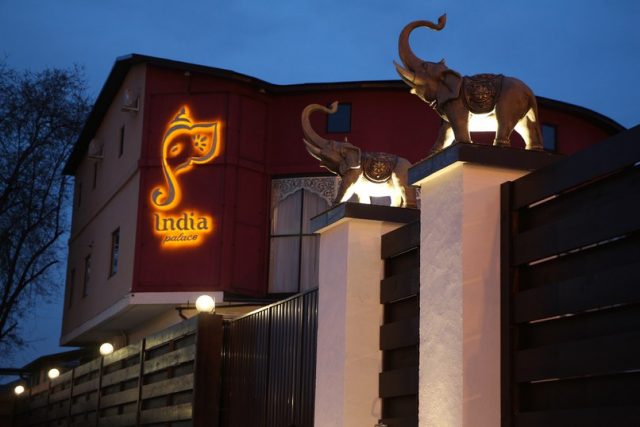 Time. The restaurant does not offer business lunches but the concept implies the foreign target audience, so we decided to attend it to help you with the choices.
Price. 410 UAH for two. 
The pricing is rather high like in top Kharkiv places. The soups cost about 60 UAH (average), the main course can be about 100 UAH.
Menu. The restaurant has a VERY BIG menu and offers different cuisine types: Indian, Chinese and European. Of course we wanted to try Indian cuisine as it seems that the restaurant must be a king on preparing traditional Indian dishes. There are also many vegetarian dishes.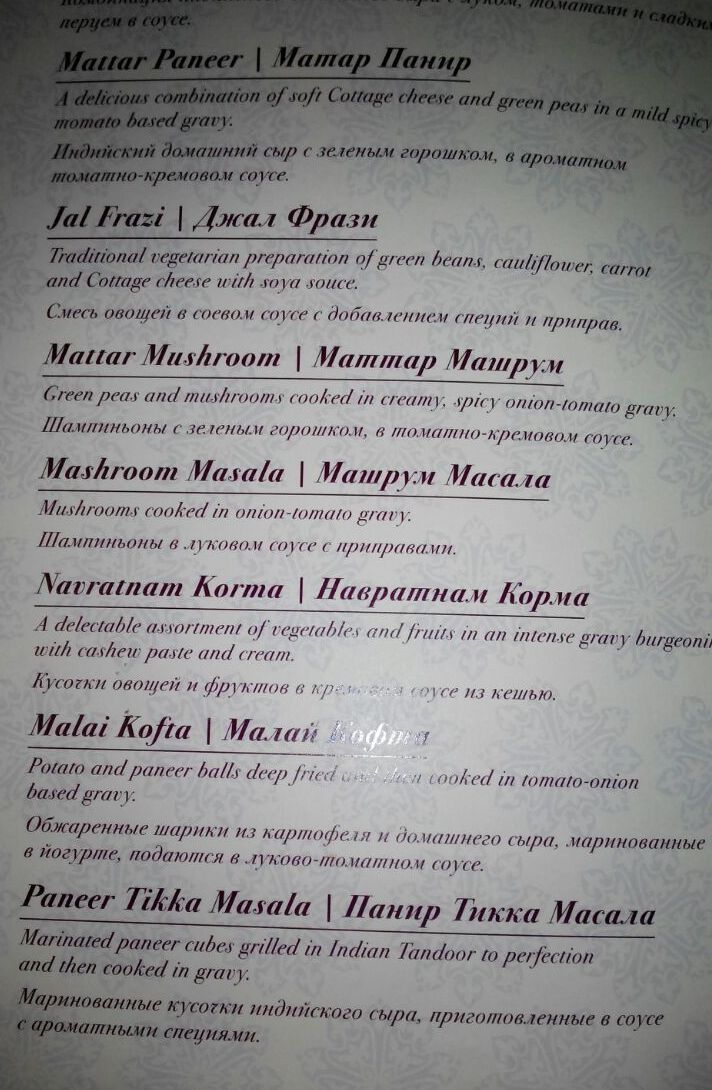 – Appetizer. Snack chips of dough with sauces were nice.
– First course. 
We got Lemon coriander soup and Tomato soup. Though both soups did not contain any firm ingridients (only liquid), they were very tasty and satisfying. And surprisingly not spicy. 
– Main dish.  We really could have enjoyed the Chicken Coconut curry and Chicken Vandaloo, if they had been a bit less spicy. Still, both dishes were very special! Much meat and rich souces.

– Beverages. We ordered traditional Indian tea with milk and spices. The restaurent does not offer any special tea types except of this one. You may get the packet tea only (a disappointment as India is famous for the tea, foremost).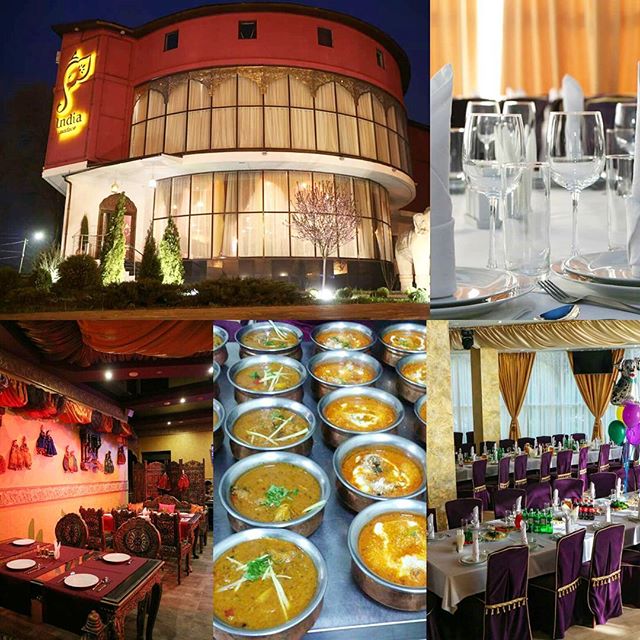 Service. It does not seem that the staff knows the VERY BIG menu well, so do not expect to get a good advice. However, many ingredients are mentioned in the menu, so you will get the information anyway. Be ready to get much cilantro (kinza) in your dishes, so if you do not like it, you should ask not to add it (however, this is a typical ingredient for all Eastern dishes). Most of the waiter-guys here are friendly, the girls seemed a bit insincere. There is a "call waiter" button. 
Interior. The restaurant has one big and dark room (there are disco lights). It has big tables and is good for big companies and banquets. 
Location. Centre. MATUSHENKA Street, 14.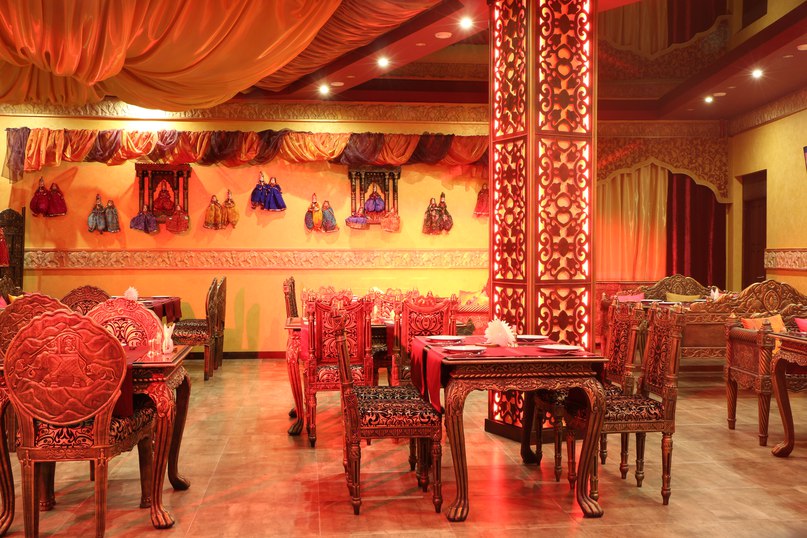 Type of cuisine. Indian, Chinese and European. 
Music. Indian, Arabic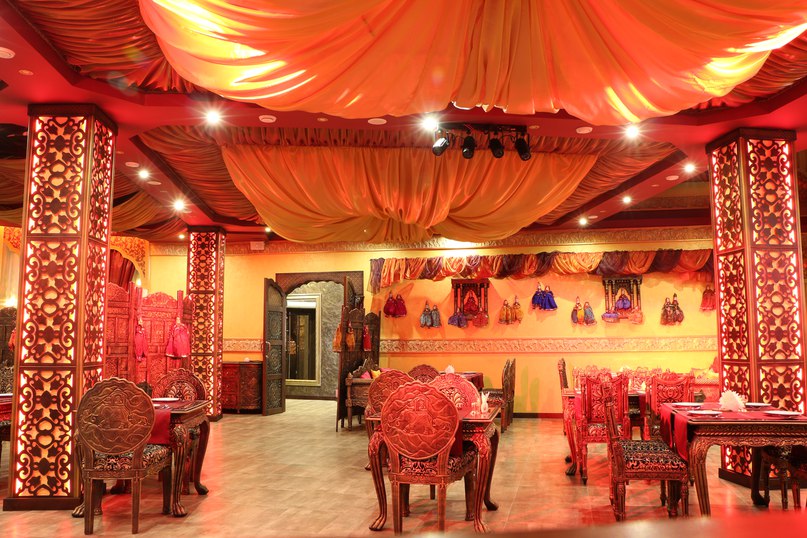 Smoking. Hookah
English menu. ✓
English-speaking staff. Not much – and that is weird for a restaurant which main audience is foreighners.
Parking. Hotel parking
Free Wi-Fi. ✓
Payment. Cash and credit cards Mastercard, Visa.
Small tips: try the national brad made in Indian furnace with souces, it is rather tasty, crispy and very cheap. If you are not a exican do not offer even middle spicy meal. Otherwize you'll get burned (just like I did!) and will not feel any taste except of burning.