The US Embassy in Ukraine reported that it is ready to help Ukrainian border guards, including the Kharkiv sector, to implement the project for the preparation of mobile units of the State Border Service of Ukraine.
Head of the department on law enforcement matters of the US Embassy in Ukraine, Christopher Smith said this during a meeting with the chairman of Kharkiv Regional State Administration (KRSA) Igor Rainin, the press service of the KRSA reports (RU).
This is a special project of the American diplomatic mission.
According to US Assistant Secretary for European and Eurasian Affairs, Victoria Nuland, in the past year, the US granted Ukraine military aid amounting to more than 226,000,000 USD, and prepared about 1,200 soldiers and 750 of National Guard, reports Korrespondent (RU) with reference to the press service of the Foreign Relations Committee of US Senate.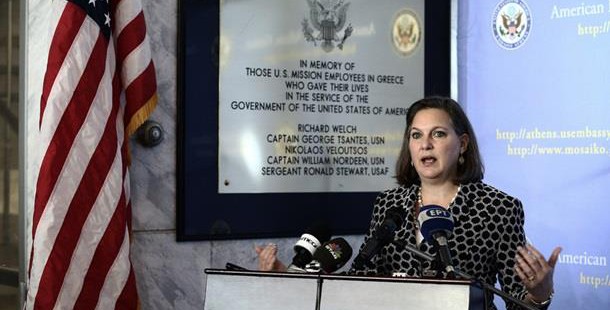 Nuland noted that this year the US will continue to actively support Ukraine.
"In 2016, we plan to train and equip more Ukrainian border guards, military and coast guards to help Ukraine to protect its borders and prevent attacks in the future, as well as to respond to illegal smuggling," added Nuland.
We also recommend you read Fearless Guardian-II: Ukrainian soldiers adopt NATO's methods of war and USA interested in cooperation with Kharkiv – Michael Lally.