"Kharkiv Metro" received a prestigious award "World Business Leader" at the ceremony "The Bizz-2016" in Monte Carlo.
The company was considered the best among several hundred companies in the world by the Attestation Committee of the World Confederation of Businesses for a successful systematic innovative work.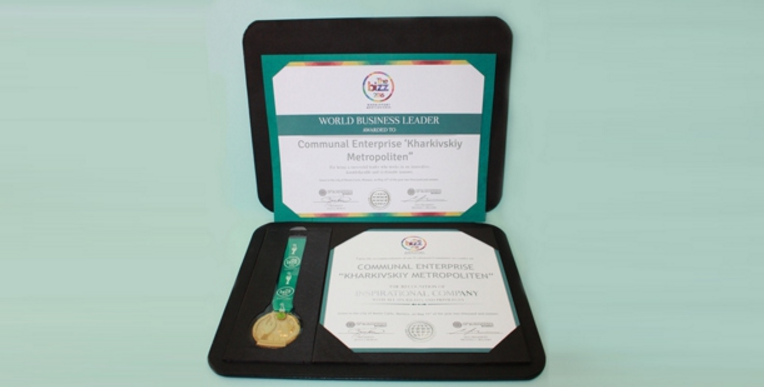 BACKGROUND: World Confederation of Businesses ("WORLDCOB") – is an international business organization, which is valid for 10 years for the benefit of entrepreneurs all over the world.
"THE BIZZ" – this is one of the most important business awards in the world, it unites and recognizes the leading companies in their fields, which contribute to the development and growth of the economy of their country and the world.
We also recommend to read other articles: Kharkiv Metro got another award, Kharkiv subway was acknowledged as one of the best in Europe and Oleksiivska metro line connected to Wi-Fi in full.