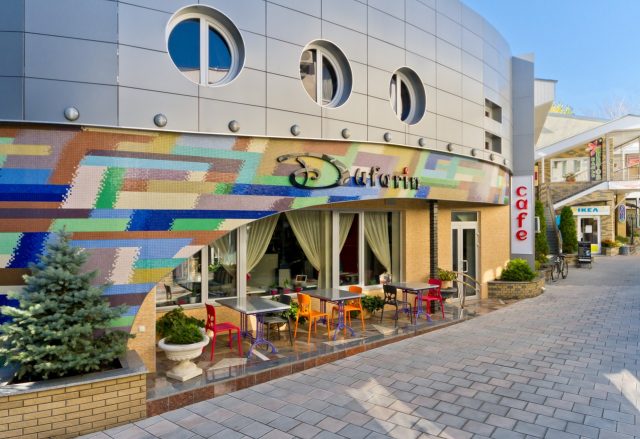 Time. 12:00-16:00.
Price. 47 UAH.
Menu. The restaurant offers different lunch menu every day. All the dishes are like homemade, not restaurant-type. However, they are pretty nice. Here is a rough list:
– Ukrainian borsch
– Mashed potatoes
– Grilled sausages

– Vegetable salad
– Soup (noodles with mushrooms)
– Rice with vegetables
– Salad
– Pickle soup
– Buckwheat with mushrooms
– Chicken home

– The vinaigrette
– Vegetable soup
– Boiled potatoes with greenery/herbs
– Chicken wings in honey glaze
– Mimosa salad"
– Fish soup
– Meatballs in sauce
– Beets with cheese
– Berry compote/mors/uzvar
– First course. Buckwheat soup with vegetables and mushrooms, dietetic.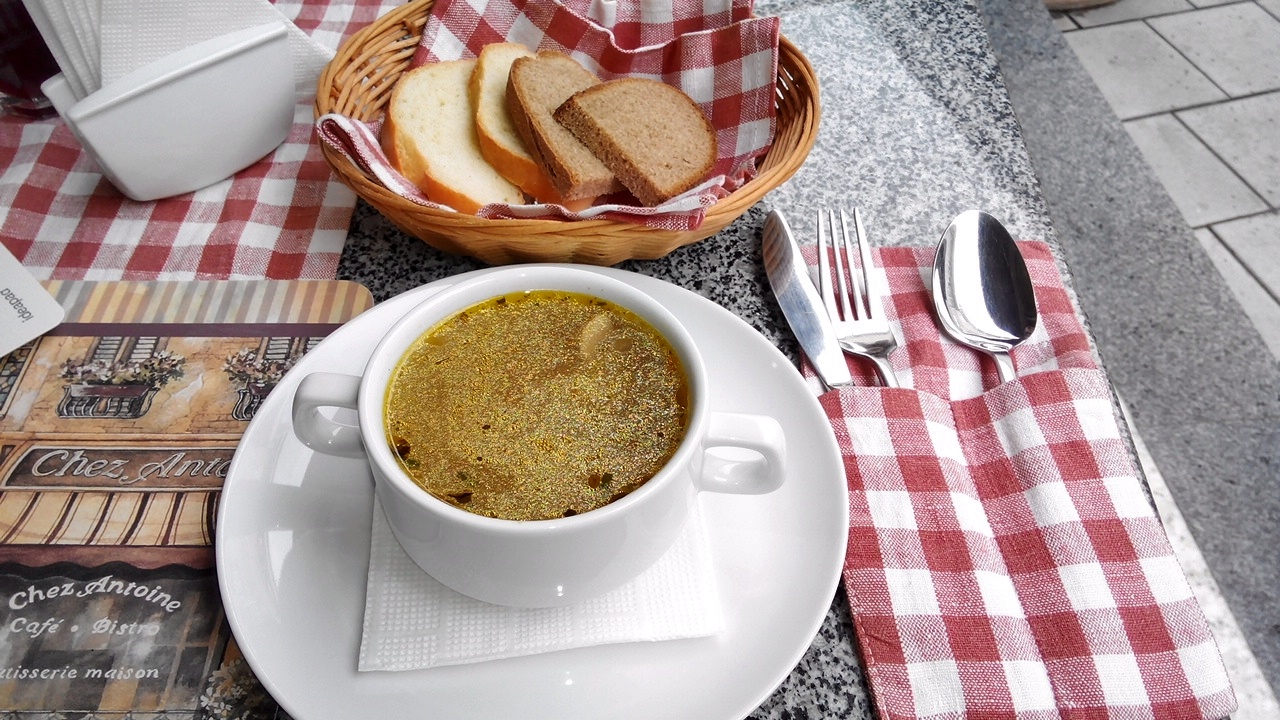 – Main dish.  Liver chops with carrots + noodles and pickled cucumbers. Everything was fresh and tasted good if you adore homefood. The portion was rather big. However, you will not feel too full after.
– Beverages. We got uzvar (compote). It was nice, moderately sweet with bright berry flavor. 
Service. The only waiter was attentive, VERY FAST. We got the order in a couple of minutes.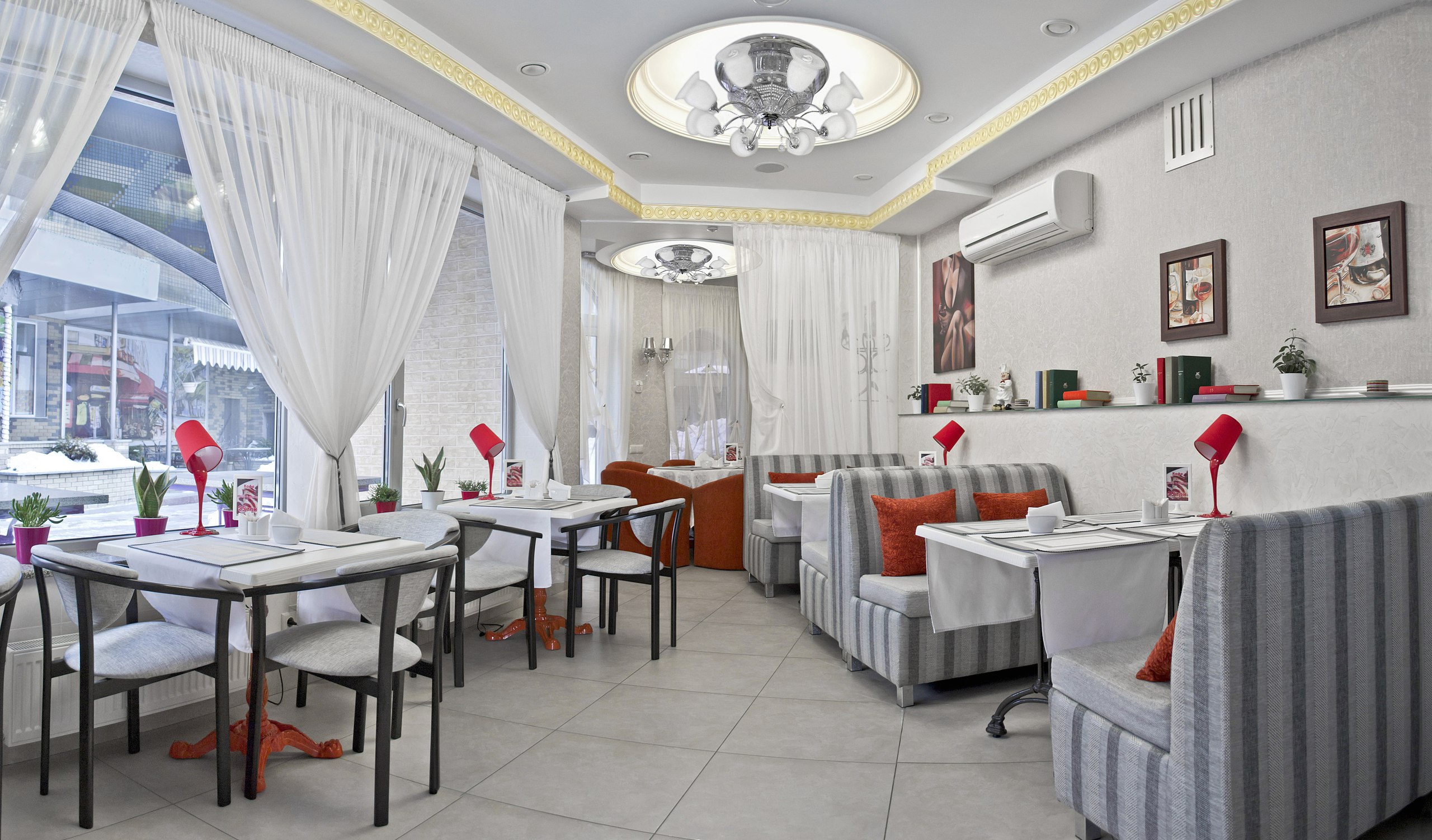 Interior. The restaurant has two rooms (banquet and panorama), both light, airy, with many sweet decor details. "Dufarin" also has a large and cozy summer terrace, including bar. Everything in a cute French style.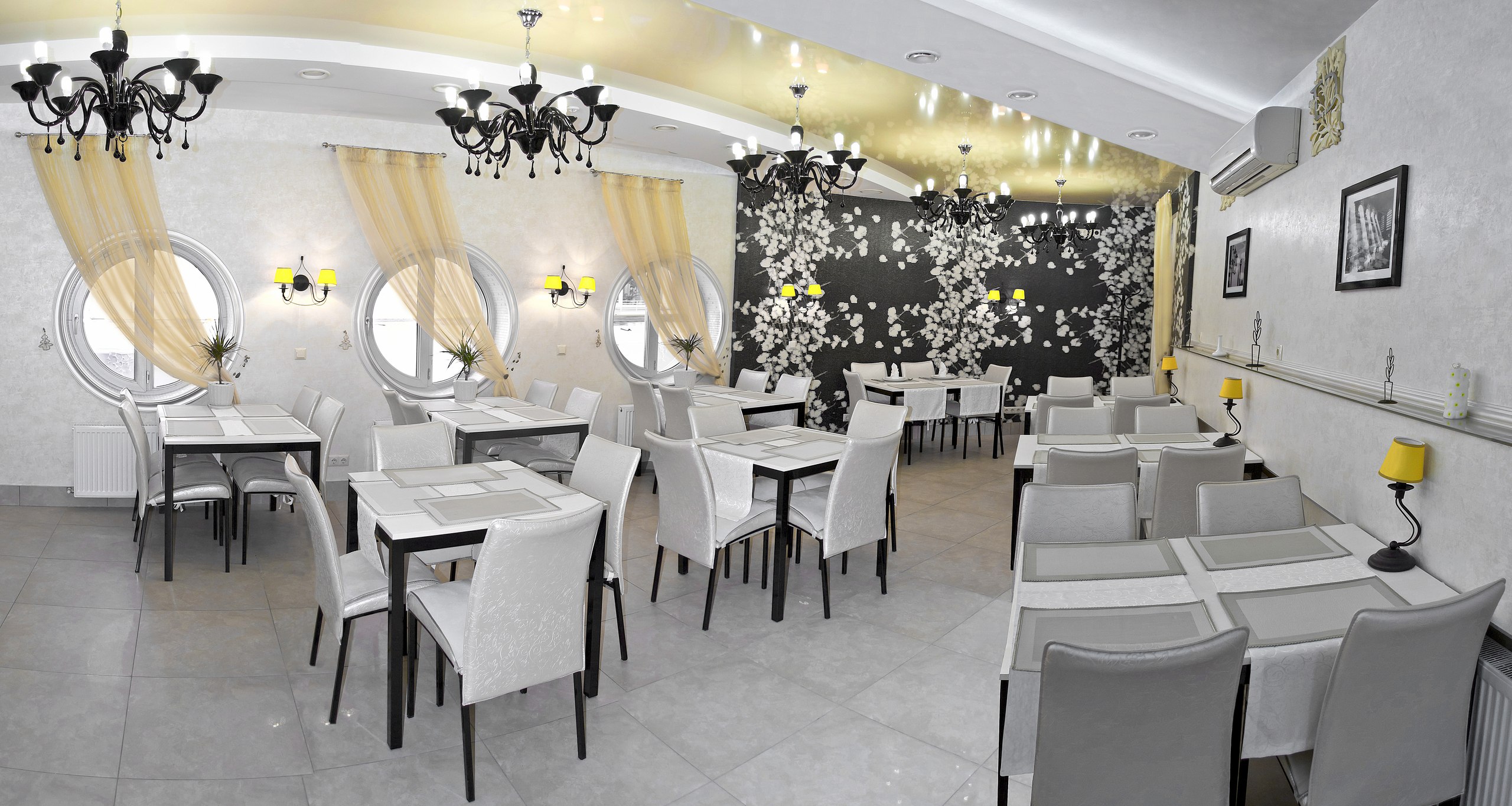 Location. Centre. Pushkinska Street 43 (Architektor Beketov metro)
Type of cuisine. European. Many dishes on a brazier.
Music. Pop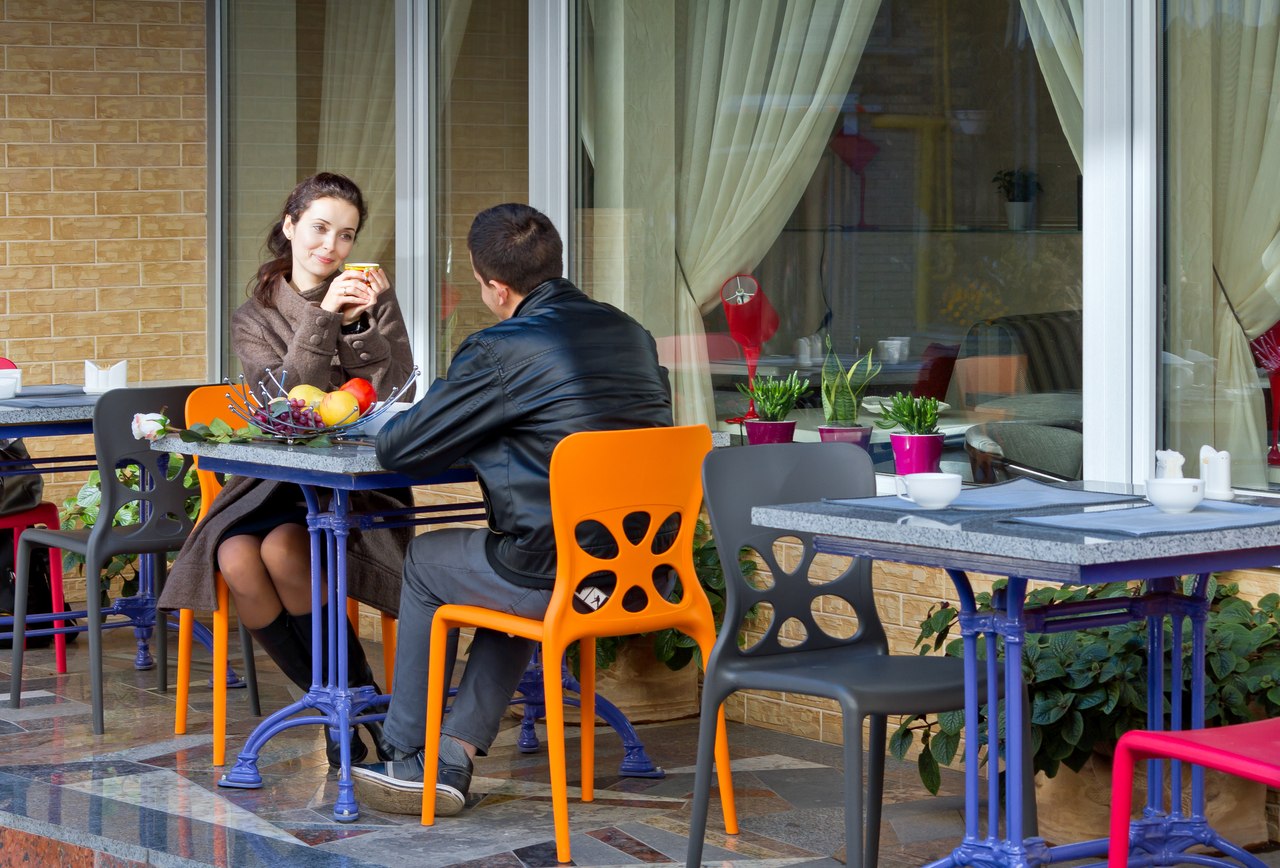 Smoking. Prohibited, however, you can smoke on the summer te
rrace.
English menu. ✗
English-speaking staff. ✗
Parking. ✗
Free Wi-Fi. ✓
Payment. Cash and credit cards Mastercard, Visa.
This is a cozy and sweet place where you can have a small and cheap homemade lunch or try other dishes from the menu. The pricing is very democratic and the service is really rocket-type =)