Victory Day is a public holiday in Ukraine.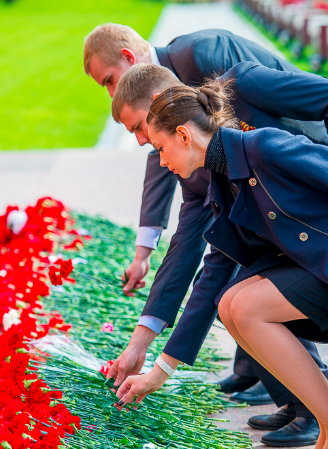 Like most other former constituent republics of the Union of Soviet Socialist Republics (USSR), Ukraine celebrates the victory of the Allied Forces against Nazi Germany and the end of World War II every year on the 9th of May. The holiday is called Victory Day.
The observance of Victory Day is carried out annually to pay respects to the victims and fallen heroes of the war and to honor the surviving veterans.
History of Ukrainian Victory Day.
Ukraine paid a big price in its participation to end the horror of World War II and cease the aggression of Nazi Germany so that before the end of the war, more than 10 million Ukraine members of military and civilians died.
The instrument of surrender was initially signed in Reims, France but was considered preliminary based on the recommendations of Joseph Stalin, the leader of the Soviet Union during the war. A second ceremony took place in Berlin on May 8 (May 9 in Russia) to mark the surrender of the German army to the allied forces. The change in date is due to difference in time zones of Europe and Eurasia, hence, the celebration of Victory Day on May 9.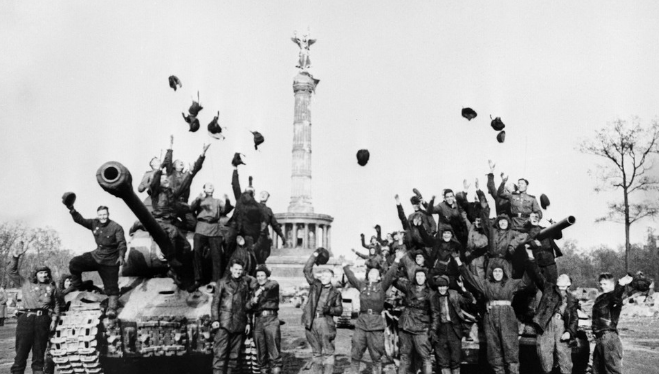 As a member of then USSR, Ukraine recognized May 9 as the official end of WWII and celebrated its anniversary a year after.
Victory Day in nowadays.
However, last year, under the decree of the Ukraine's President, on May, 8 the country celebrated the Day of Remembrance and Reconciliation in the memory of the fallen in the Second World War 1939-1945. However, May 9 is still a festive date in Ukraine. Thus, the celebrations are held over two days.
April 9, 2015 the Verkhovna Rada of Ukraine passed a law to commemorate the victory over Nazism in the Second World War of 1939-1945. Under the law, on May, 8 Ukraine marks the Day of Remembrance and Reconciliation and on May, 9 – the anniversary of Victory over Nazism in Europe and Day of Victory.
Ukraine Victory Day: Traditions, Customs and Activities.
Victory Day in Ukraine is an eventful public holiday often consisting of: official greetings to war veterans, public display of Ukraine's armed forces, Presidential speech, concerts featuring Ukrainian pop stars singing popular wartime songs, evening firework displays. Victory Day also included a moment of silence to honor war victims, as well as people laying flowers at the memorials.
We also recommend you read: Victory Day in Ecopark, Flower power to mark Victory Day.