Today, we want to tell you about the Easter Day, which is one of the most important and favorite public holidays in Ukraine celebrating Jesus' resurrection.
Ukraine's Easter holiday follows the Orthodox Easter date, which is often different from the Easter date determined by other Christian churches. This year Easter is celebrated May 1.
TheKharkivTimes editorial staff wishes you a happy Easter! May the good always surround you and your family.
What is Ukrainian Easter?
Easter is known as Velykden (The Great Day) and is a day off work in Ukraine.
The last Sunday before Easter is called Willow Sunday (Verbna Nedilia). On this day willow branches are blessed in the church.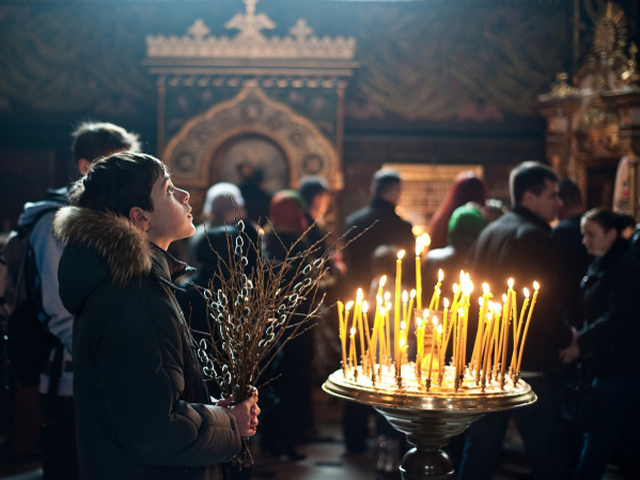 Traditions.
The week before Easter, the Great Week (Holy Week), is called the White (Bilyi) or Pure (Chystyi) Week. During this time an effort is made to finish all field work before Thursday, since from Thursday on work is forbidden.
Pure Thursday is connected with ritual of clarification by water. On Passion (Strasna) Friday – Good Friday – no work can be done.
Saturday evening people gather in the church for the Easter vigil till the very morning when priests bless the food believers brought. After that people go home to celebrate Easter with their families. If they meet other people on the way they say: "Christ is risen!" and these people should reply "Risen indeed". All the people exchange Easter greetings and give each other painted eggs (pysanky).
What to eat?
Easter meals often include the Paskha (a type of Easter bread) and painted eggs, which are considered the main symbols of Ukrainian Easter and obligatory food on the table this day.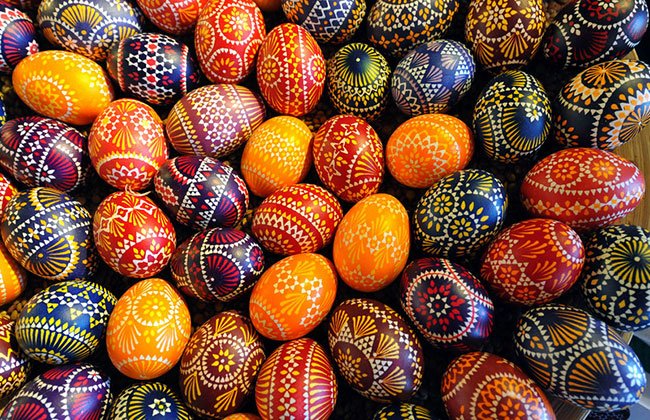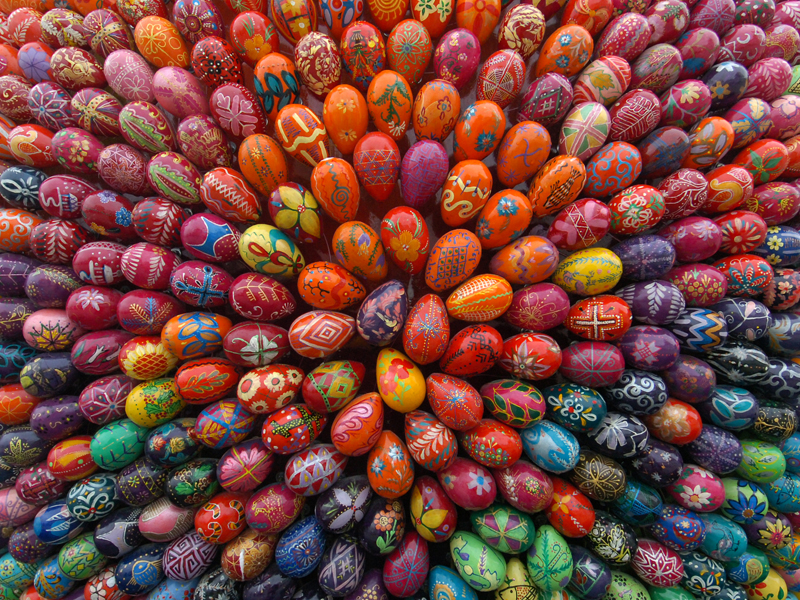 What to do?
There are various Easter games, including one called "Knocking". This game involves 2 players who have 1 egg each and try to knock each other's eggs. The first one to have their egg broken loses the game.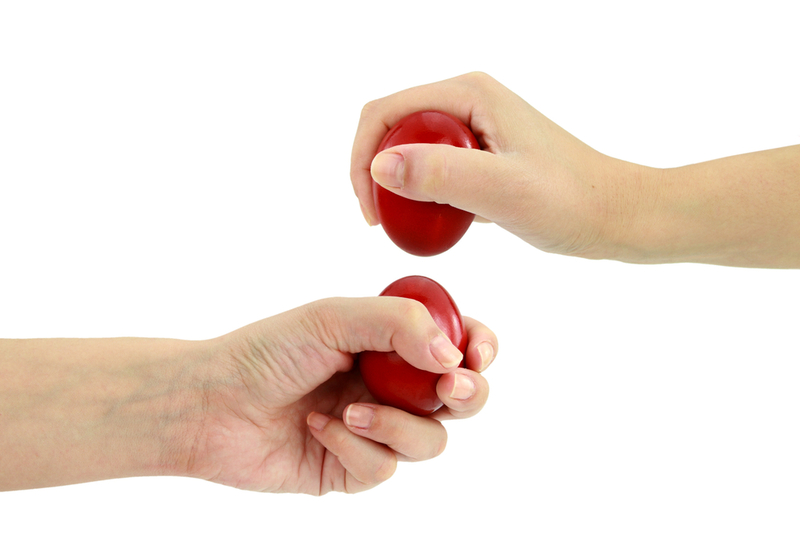 BACKGROUND: The name Easter is derived from "Ostara" or "Eostre", a pagan goddess of fertility, whose feast was celebrated on the Vernal Equinox. The word East is also derived from her names, as is Oestrogen, the female hormone.
However, in most languages other than English and German, the holiday's name is derived from Pesach, the Hebrew name of Passover, a Jewish holiday to which the Christian Easter is intimately linked.
Ukraine's Easter holiday follows the Easter dates set by the Orthodox Christian Church. Many Orthodox churches base their Easter date on the Julian calendar, which differs from the Gregorian calendar that is used by many western countries. Therefore the Orthodox Easter period often occurs later than the Easter period that falls after the time of the March equinox.