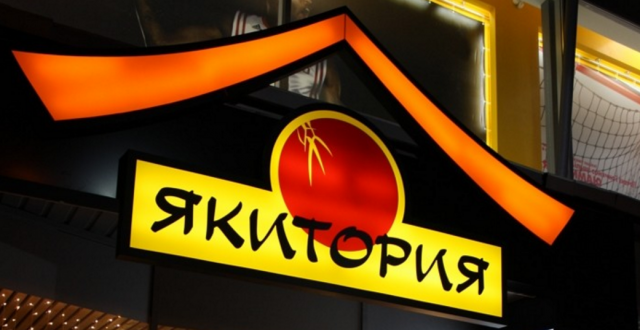 Time. 12:00 -17:00.
Price. 59 UAH (drinks not included). 
Menu. The restaurant offers 3 positions (soups, salads/snacks, hot dishes/rolls) three dishes in each. Dessert and beverage are not included. In addition, we ordered the "Tropical" tea.
Soup Tory Yasai + Maroyaka Tory (salad)  + lunch roll + Aysu Sega (dessert)

Creamy mushroom soup + Seafoodo Gohan (hot dish) + su-mesi (snack) + gosё (dessert)
– Snacks. We ordered lunch roll – light roll with Philadelphia cheese, salmon, perch, Masago caviar and seaweed. Also we had mochi su-mesi – 6 rice balls with sweet teriyaki sauce (5 balls on photo because we could not resist and ate one). Roll was delicious with an interesting flavor, and mochi was very similar to dessert.

– First course. Tory Yasai Soup with chicken and vegetables was light with an interesting aftertaste. Cream soup had a delicate creamy taste with a pleasant aroma of mushrooms (much better than in "Fat Goose Pub", but not better than in the Restaurant-Pizzeria "Amato")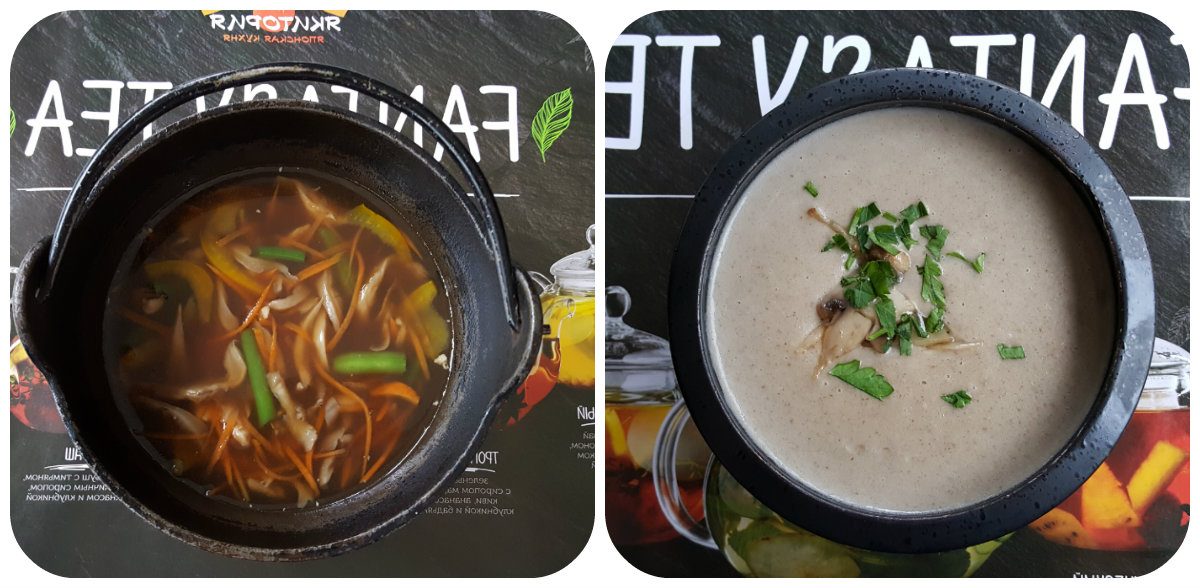 – Second course. Maroyaka Tory salad includes fried potatoes, vegetables and sour-sweet sauce that perfectly complements soft and juicy chicken balls. Seafoodo Gohan is a kind of risotto with seafood. Surprisingly, the risotto had many shrimps, squids and mussels pieces.

– Beverages. We had to order extra tea "Tropical". It's incredibly fragrant green tea with passion fruit syrup, slices of kiwi, pineapple, strawberry and Dittany. Unfortunately, the tea seemed less than stated on the menu.
– Dessert. Ice cream Aysu Sega (ginger ice cream with berries and honey) is very sweet dessert, but sour berries perfectly compliment and contrast the sweetness. Gosё – small chocolate dessert biscuit on the pillow was the perfect completion of the lunch.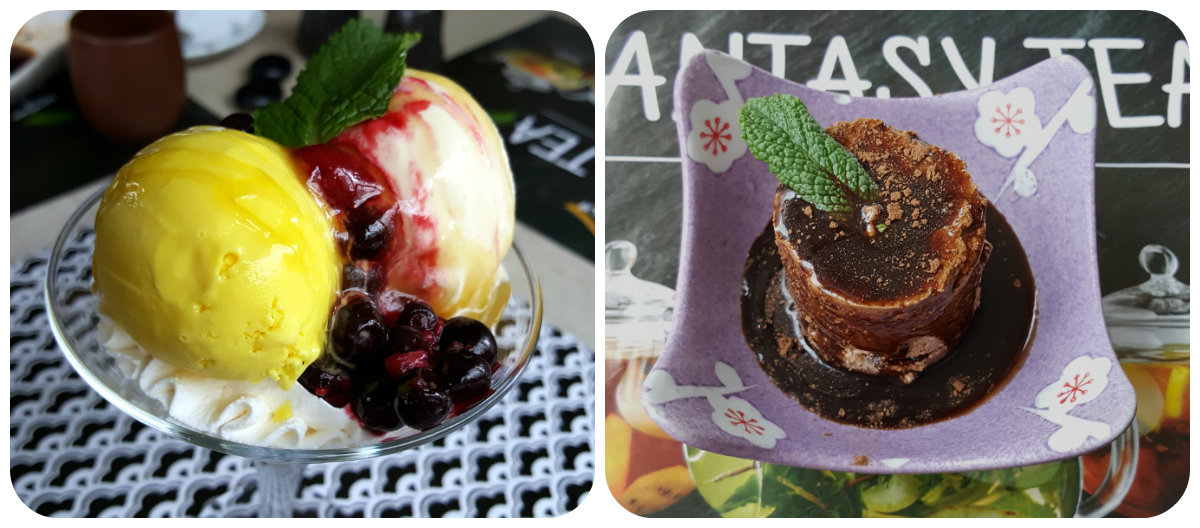 Service. The waitress was attentive, knew the menu well. Another waiter named the dishes when serving – this is the right way of serving, which we met only in "One2One". There is a call-the-waiter button. The waiters asked the preferable order to take-away meals. However, one of the snacks was served at the end, after the desserts.
Interior. Bright and spacious hall for warm weather has a summer terrace and veranda. Blankets for cool weather are provided.
Location. Centre. Prospect Pravdy, 10A
Type of cuisine. Japanese food (there are also American burgers).
Music. A variety of unobtrusive melodies.
Smoking. It allowed only on the summer terrace.
English menu. Only cocktails.
English-speaking staff. Not everybody.
Free Wi-Fi. +
Parking. No own parking but much space next to the building.
Payment. Cash and credit cards cards Mastercard, Visa.
Special offers. The restaurant also offers rather democratic pricing for breakfasts and special pricing for burgers during lunchtime.
You can also get bonuses and discounts with the card of the Yakitoriya/Mafia set.
Excellent Japanese restaurant in the city center with a very large selection of food, good service. But the WC left a disastrous appearance (one cabin for all, big queue), we hope that the current repairment will solve this problem.
PS: In a few days we received a call from the Restaurant set call-center asking about our impressions. Seems that here they really care about the service. Highly recommend.