Easter composition in the form of the temple and the four Easter eggs will be set in Gorky Central Park of Culture and Rest, informs (RU) the director of the Department of Culture Svetlana Babitskaya.
Today, the installation of the 10-meter Easter eggs temple began on the main alley of the park, reports (RU) the press service of the City Council.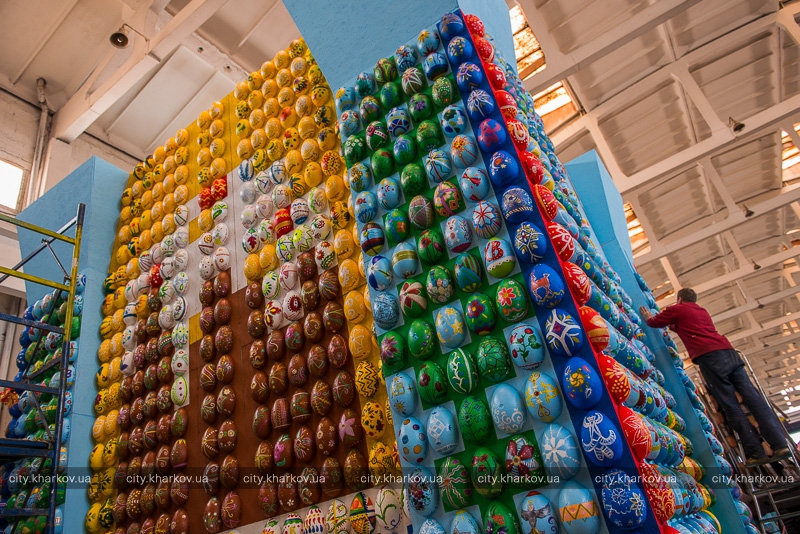 Schoolchildren painted more than 5,000 pieces of foam in the form of Easter eggs (pysanka). Children used the Ukrainian ethno-motives to create unique drawings.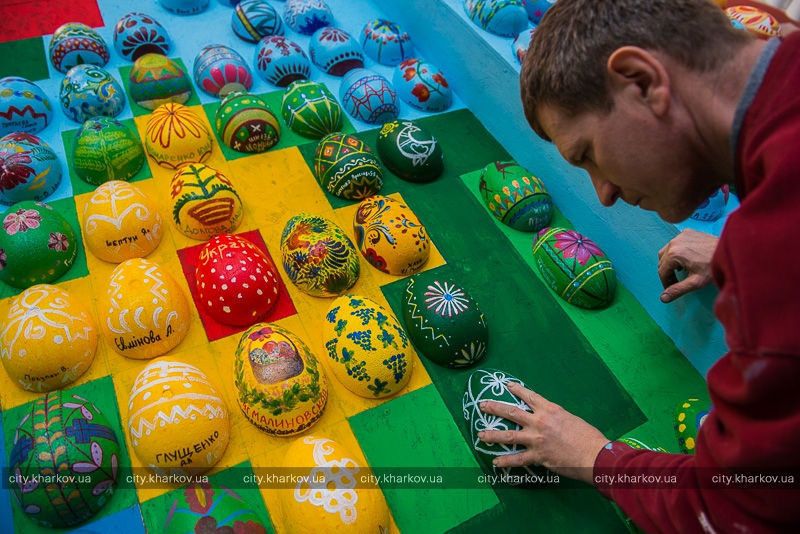 "We do not restrict children. They used folklore and ethnic motives. The boys drew absolutely stunning pictures. Therefore, we decided to mark the best works with prizes," said Babitskaya.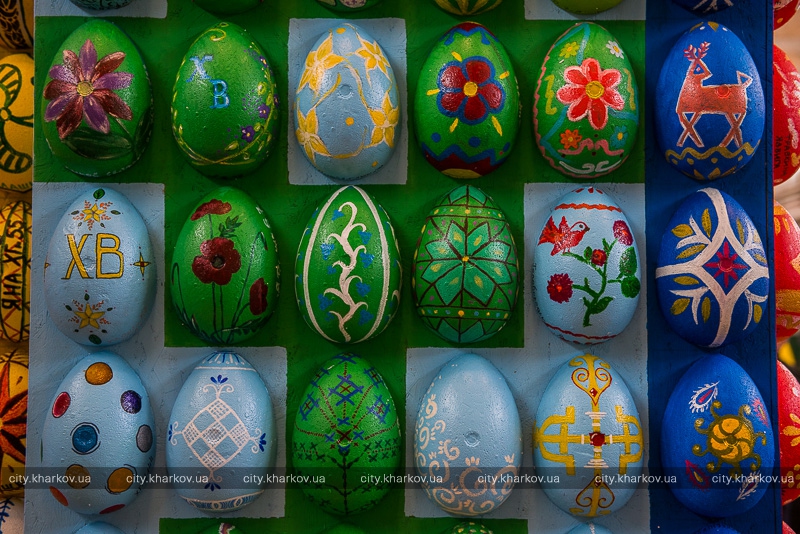 Rewarding will be held on May 1 in the Gorky Park.
The same day Park will host a large concert with choir, performing Easter songs, a combined choir of 150 people and local bands.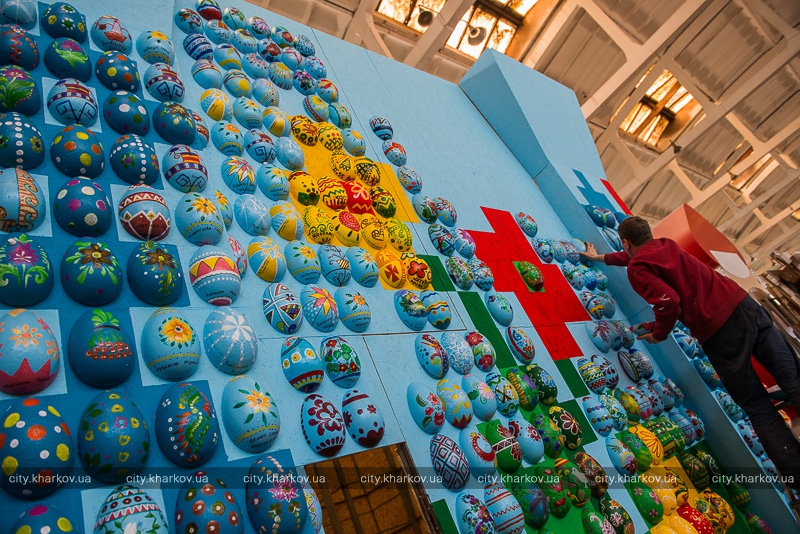 BACKGROUND: This year Easter is celebrated May 1. Easter (also called Pascha or Resurrection Sunday) is a festival and holiday celebrating the resurrection of Jesus Christ from the dead, described in the New Testament.