Internet publication "Ukrainian Truth" launched an interactive project in support of the modern Ukrainian music. It includes an interactive list of 700 groups and artists, as well as an interactive map which allows you to sort artists by region, language and year of foundation, AIN reports (RU).
The main objective is to popularize Ukrainian music and give the overall picture of the industry. According to project editor Alexandra Gaivoronskaya, the creation of the list took about 2 months.
Initially, the project was planned as a simple interactive map, but was eventually transformed into a list. Project editors included in the list the artists who began their careers here, or in some way connected with Ukraine. That is why in the list can be found, for example, Joseph Kobzon, a native of Donetsk, who to this day is the People's Artist of Ukraine.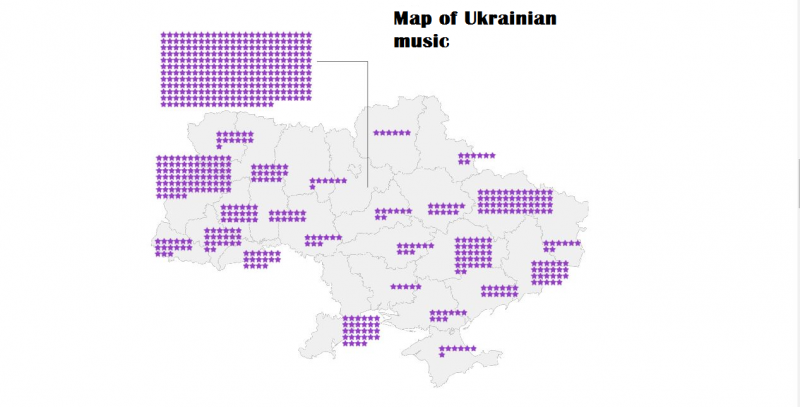 According to the "Ukrainian Truth", the largest number of musical projects, they counted in Kyiv, Lviv and Kharkiv regions.
This is the first major online survey of Ukrainian music, including a plurality of bands and artists who made a name for themselves in the last few years.
In the future, the project will be supplemented. To add a band that is not listed, you can write on a special email of "Ukrainian Truth".
We also recommend you read Kharkiv music band The Pringlez took third place at the festival "New Wave", Kharkiv bands are involved in the preselection toure of Eurovision and Two Kharkiv bands reached the national selection final of Eurovision 2016.