Records, set in Kharkiv, were included in the book "The National Registry of Records of Ukraine – 2016". 
April 18, the book "The National Registry of Records of Ukraine – 2016" (UA) was presented in Kharkiv, reports the press service of the City Council.
The book contains accomplishments, established November 11, 2013 to September 20, 2015 and includes 27 records set in our city.
During the presentation of the book copies were handed to the Kharkiv champions.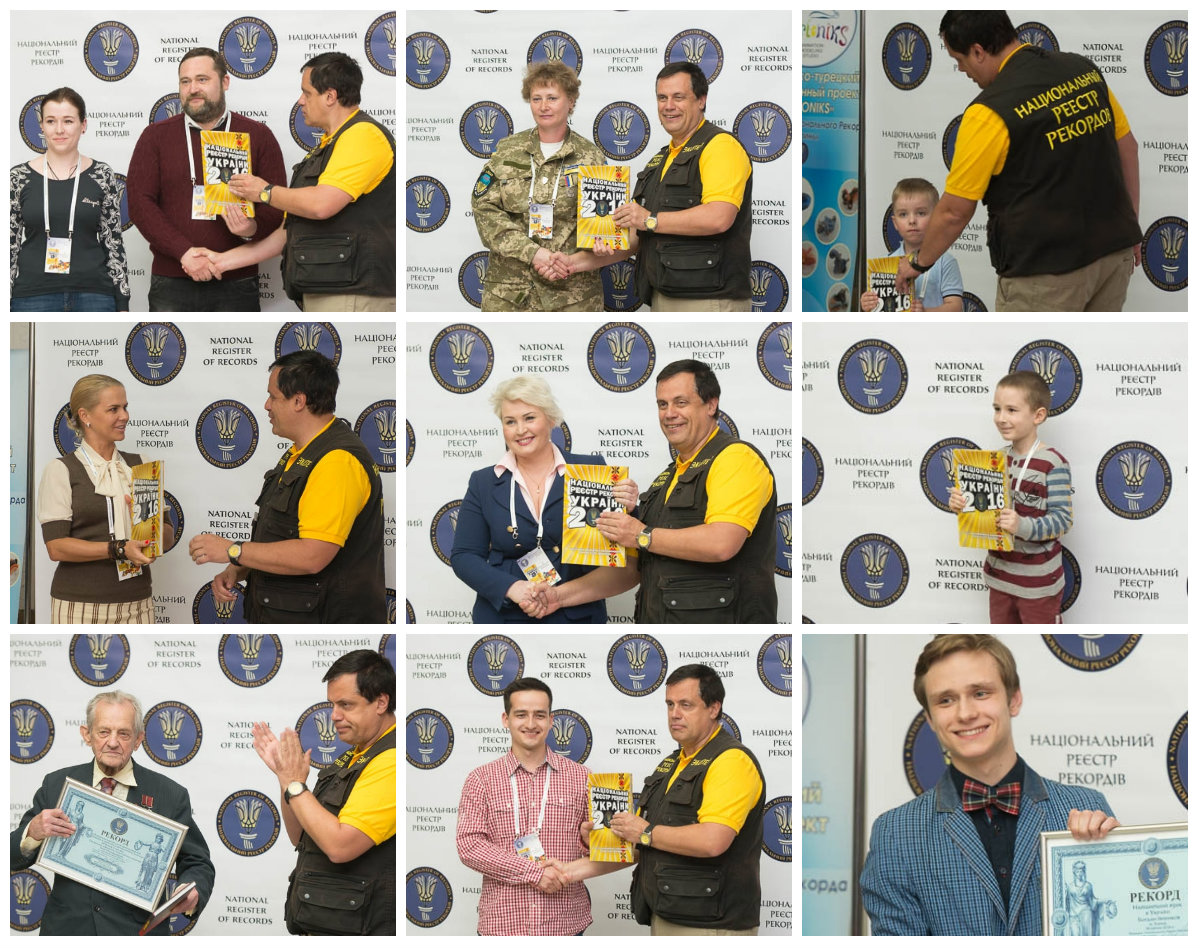 In addition, the certificates of setting the record received several Kharkivens. One of them, 91-year-old professor of Ukrainian Engineering and Pedagogical Academy Igor Malitskiy, has devoted 59 years of work. An athlete Sergey Klochko has risen from the floor 25 times in armor weighing 22.5 kg.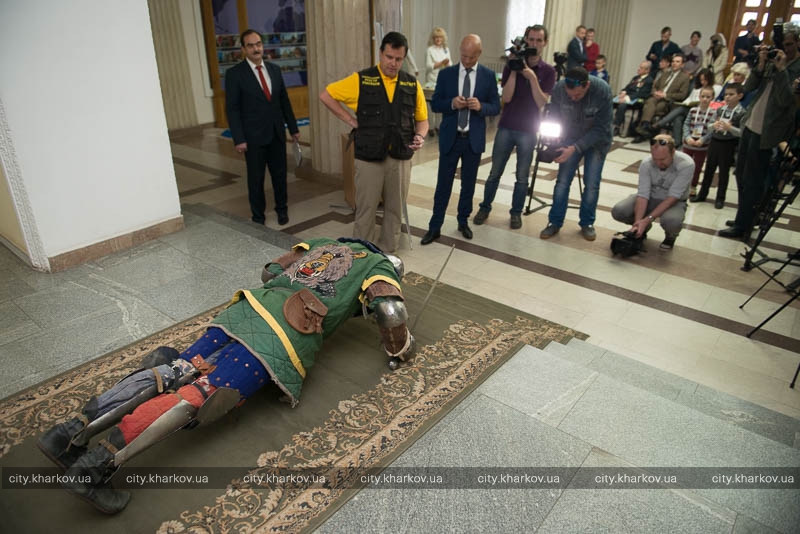 Co-organizer of many activities, sports director of the Department, image projects and marketing Aleksey Chubarov said: "This book – a great reward for all the participants who helped Kharkiv become a city-record. Kharkiv will not stop there!"
The book became a series of city events and personal achievements. Read more about some of them, you can find in our previous article.
Other posts on the topic: Kharkiv prepares for new Ukrainian record, Child genius established a new record of Ukraine and The most romantic record of Ukraine was made in Kharkiv.