Recruitment portal Rabota.ua conducted research on Ukraine's IT-labor market in 2015 – the beginning of 2016, reports AIN. Analysts of the service came to the conclusion that the most popular are Web programmers, especially Java-programmers.
Dynamics of the number of vacancies and summaries.
Starting from the second quarter of 2015 the number of vacancies increased steadily, reaching a peak in July and October – 2015 and February – 2016.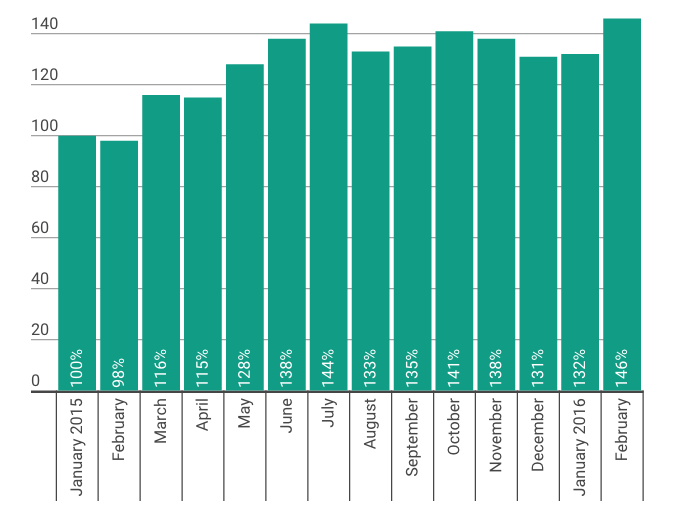 (Data for January 2015 taken as a comparison point – 100%)
The structure of vacancies in spheres (in February 2016).
The leaders in market demand among employers are web development specialists – 26% of jobs and 20% separately. The most modest results have databases and business analysts – 2%.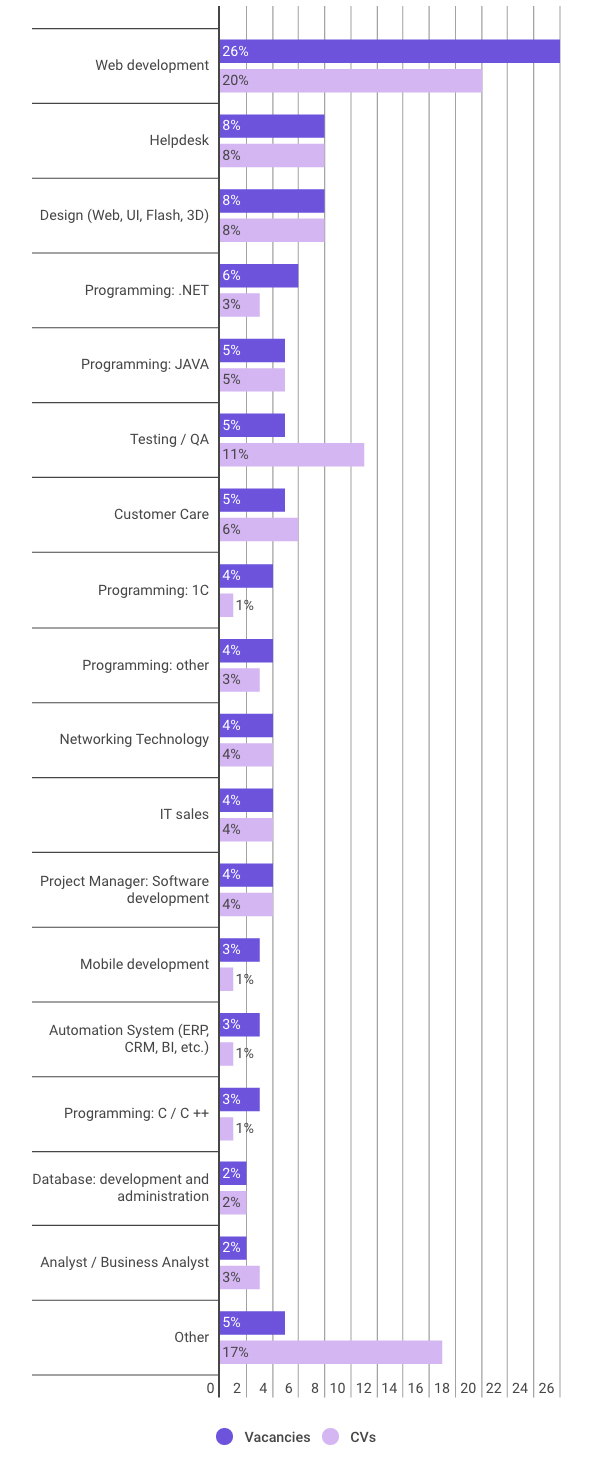 The structure of vacancies by region (in February 2016)
The biggest employer is the IT-capital: 50% of jobs and 44% separately. On the second place by a large margin is Kharkiv region, the third and fifth places are shared among Lviv, Dnipropetrovsk and Odesa.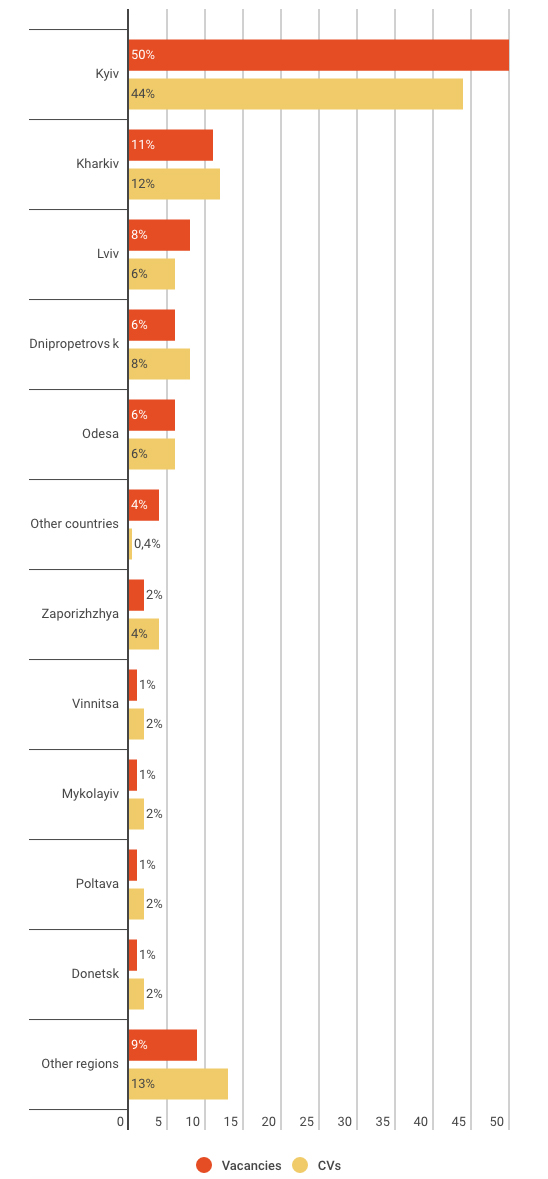 In sixth place, "Other countries" with 4%. It proves that Ukrainian experts are still highly valued around the world.
The average salary of IT-specialists (in January-February 2016)
Employers are looking for senior experts, but junior and middle levels are more common among the applicants. Data is sorted by the level of the proposed salary.
Feel free to check our recent posts on topics: Rating of Ukrainian IT-schools and courses, Startup Factory planned for Kharkiv and The results of student Hackaton "Spin off hack".