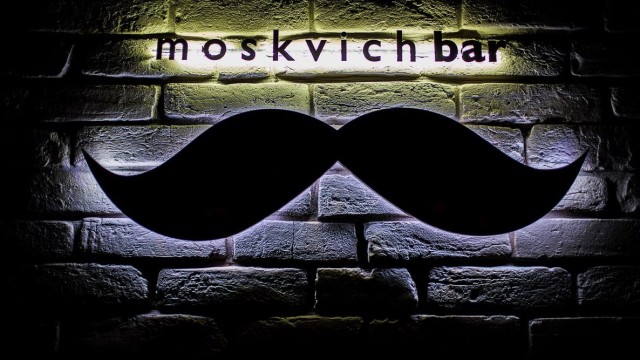 Time 12:00 – 18:00.
Price. 100 – 130 UAH.
Menu. Perhaps the most unusual business lunch offer – burger + some booze! You have the option to choose meat for cutlets inside: chicken, beef, turkey, etc. At first it may seem that a burger is small, but it is not – very nutritious (even heavy) lunch. Definitely not a diet variant. This special offer also includes a drink (tea/coffee or alcoholic cocktail).
Burger. We ordered ТО-ТО burger (beef) with lettuce, suluguni cheese, slices of pickled cucumbers and fresh tomatoes. Bun was impregnated with spicy sauce, bringing it some special bright flavor.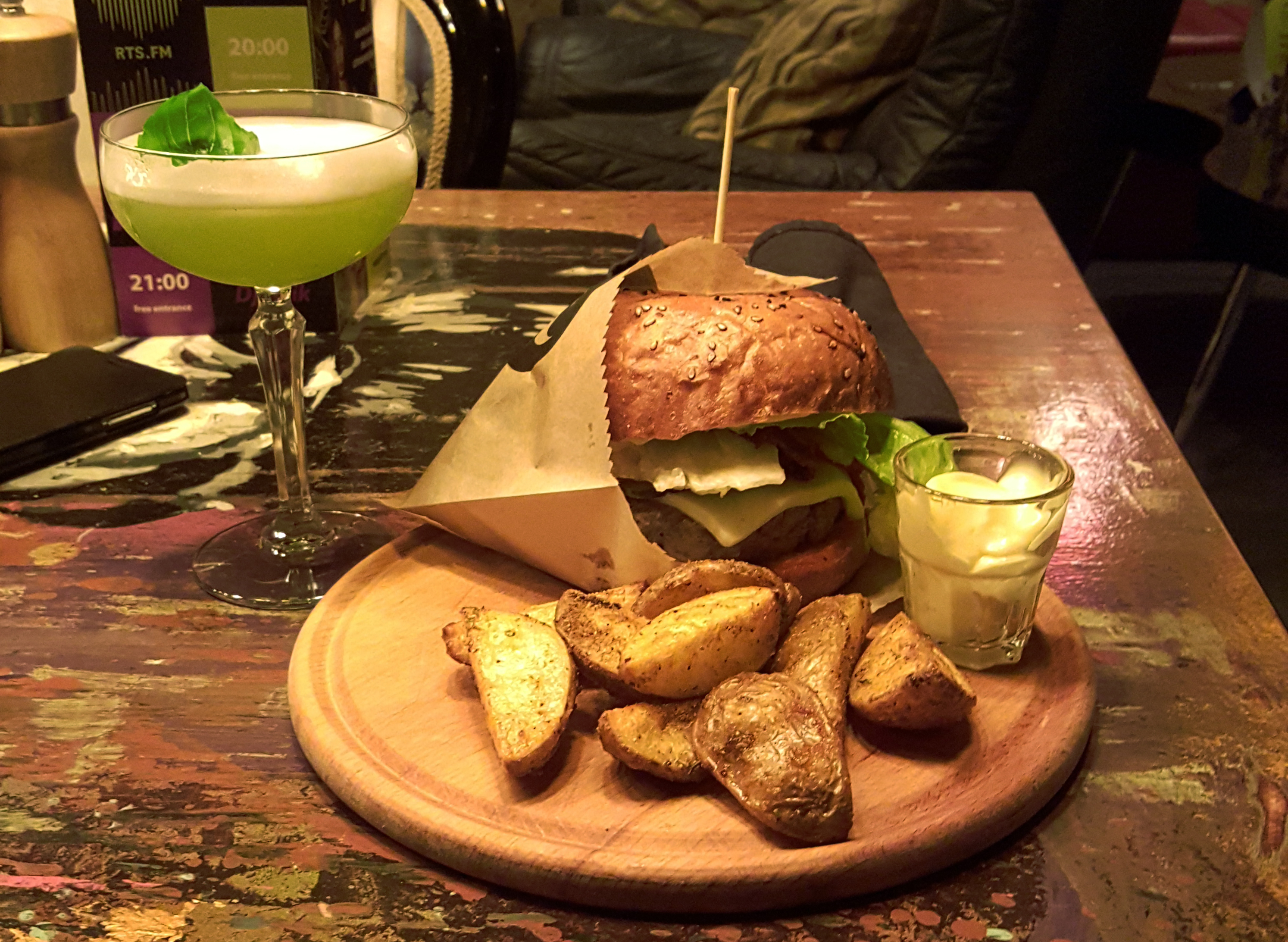 Burger KRI-KRI (turkey) with the same vegetables was tender and juicy. Buns of both burgers were crispy, airy.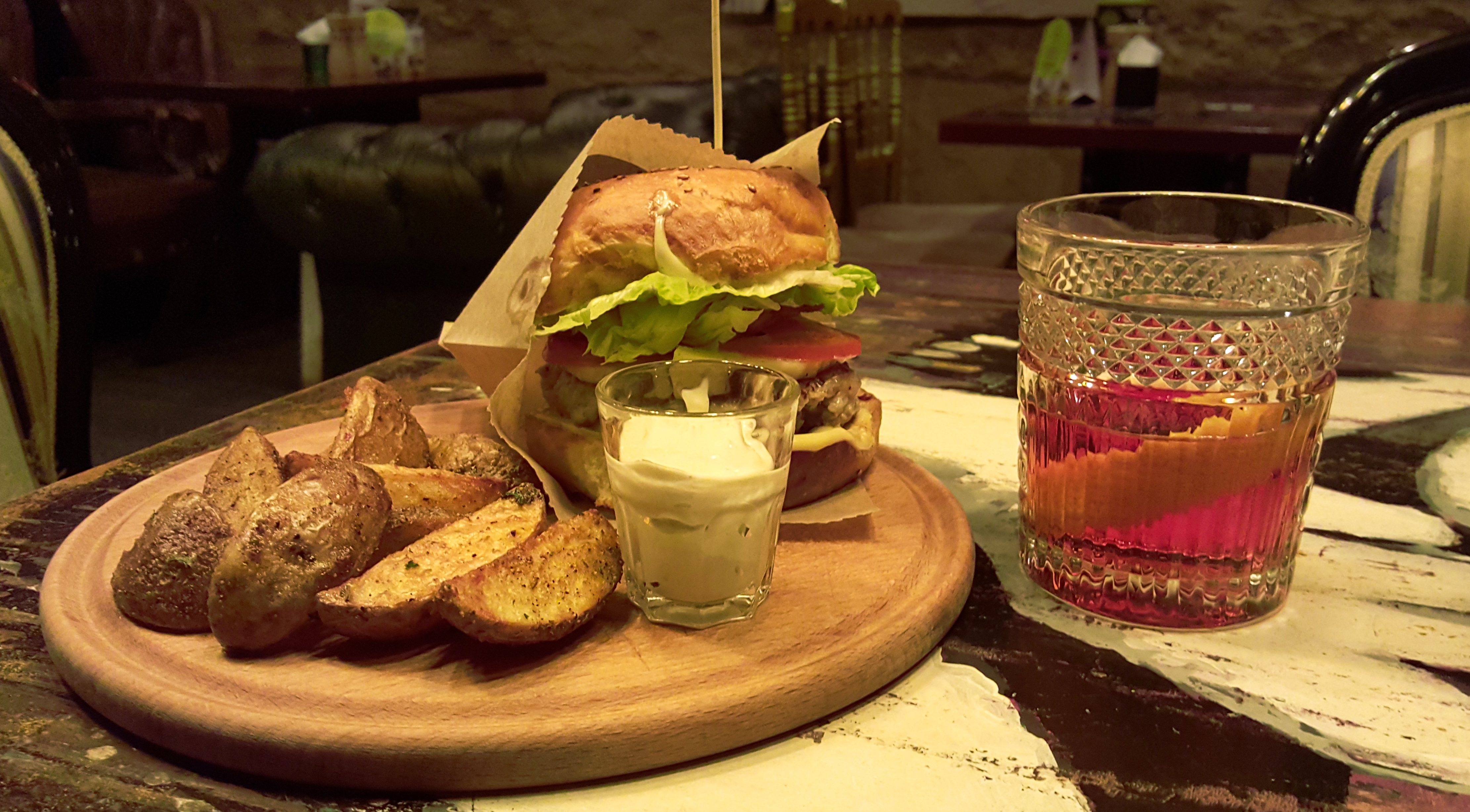 In addition, they were accompanied by fried potatoes – Creole potatoes fried with spices, which were delicious and moderately salty.
Beverages. Unfortunately, the special offer does not include a big variety of cocktails:only two longs and some shots (which are useless as you can offer one only). Longs included are:
Negroni (gin, vermouth, campari) – very strong, it is not tasty, it is possible for the "brutals" =)
Balis Beauty (vodka, pineapple, lemon, coconut, basil) – light, delicate, refreshing, "ladies" choice.
Service. The waiter was attentive, describeв the taste, knew the ingredients. At lunch time there was no one at the bar. We were out of sight of the waiter, so it was impossible to call for him. The "waiter call button" could easily solve the issue!
Interior. Uncomfortable to sit – some tables are too small compared with large armchairs, so we had to take another seat on the couch. However, subdued lighting, interesting decorations, paintings create a good atmosphere. It is rather a perfect place for raving and parties.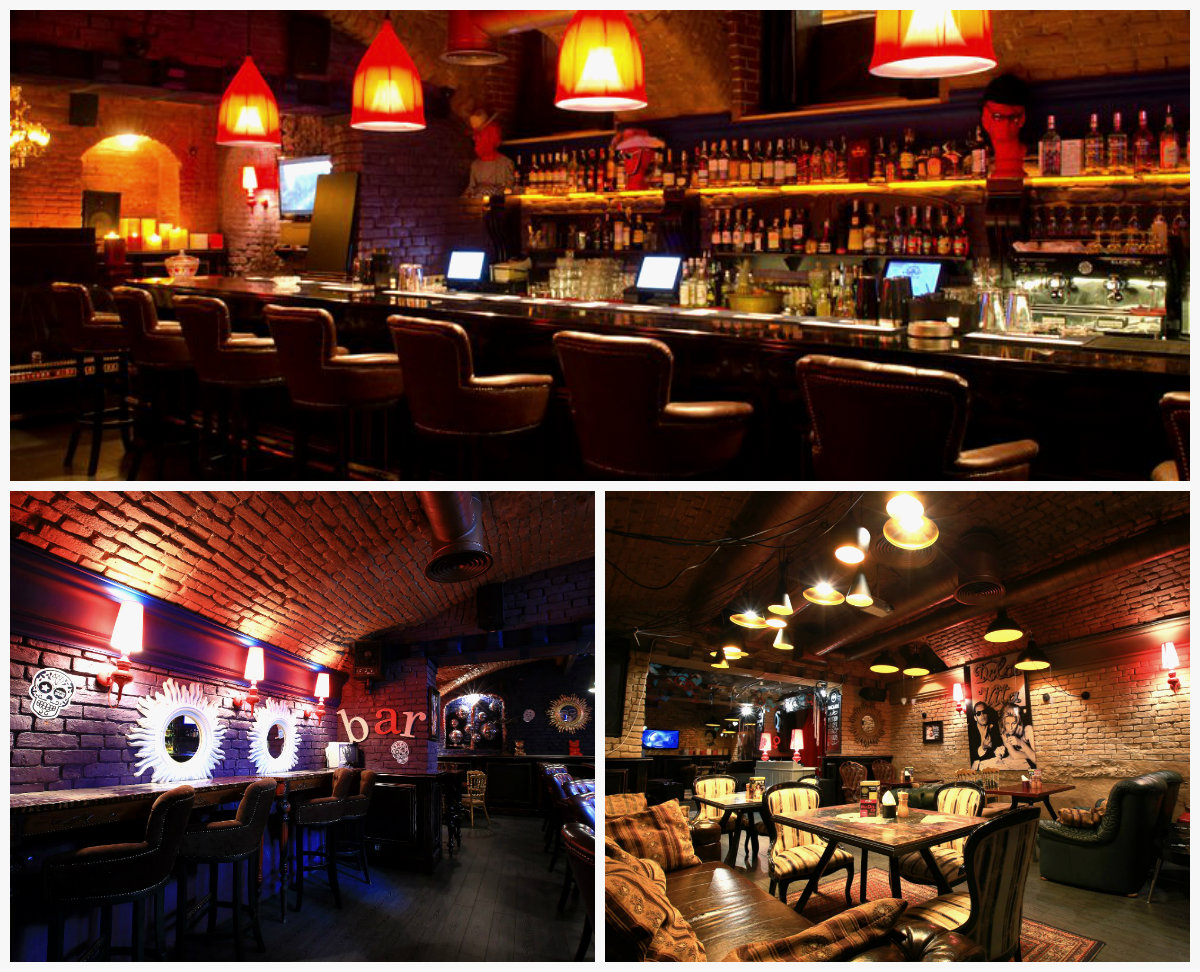 Location. Centre. Sumskaya Street, 19
Type of cuisine. American, Asian.
Music. Club mixes etc.
Smoking. You can smoke hookah.
English menu. Cocktails are duplicated in English.
English-speaking staff. ✓
Wi-Fi. ✓
Parking. ✗
Payment. Cash and credit cards cards Mastercard, Visa
On the one hand, a burger for lunch is unusual, but on the other – it is not very convenient and is not suitable for business meetings, because you run the risk of messy look, feel out of place. If your work allows to drink a little alcohol – this is a good offer. But in any case, we believe that lunch here is too expensive! For example, in the Pacific spoon lunchtime offers buffet with unlimited dishes: snacks, first and second course, dessert, drinks, and the price is only a little higher!
For a good quality of food, nice interior and good staff we would put Moskvich a "4". The rate could be higher, if the bar had more alternatives.