Amur tigress Delila gave birth to four cubs – two girls and two boys, the Feldman Ecopark's Facebook page reported.
The tiger cubs are receiving overnight supervision from veterinarians and staff at Animal Care Ecopark.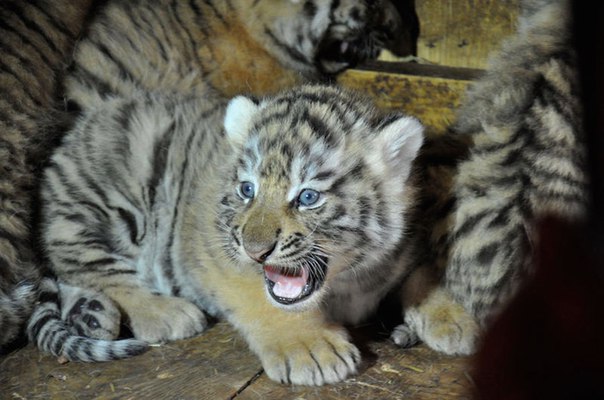 Within two months, the cubs will be vaccinated for the first time as well as other important medical procedures will be conducted. After that, they can go out in public where Ecopark visitors can get acquainted with them.
According to experts, as soon as the tigers are strong enough for independent living, they will be transferred to zoos in Ukraine and other countries.
In the past year, Delila had four tiger cubs too, with one, Limba staying at the Feldman Ecopark and the rest being relocated to zoological parks in Ukraine.
Feel free to check our recent post on topic: Feldman Ecopark launches new projects in 2016.