A sculpture depicting the hero of the novel "The Twelve Chairs" Kisa Vorobyaninov will be opened in Kharkiv on April 1, the city council's press service said (RU).
As the author of the sculpture, Honored Artist of Ukraine Katib Mamedov announced, the figure will be a continuation of the monument to the heroes of the comic novel by Ilf and Petrov "The Twelve Chairs", located on the Yaroslava Mudrogo Street, 21 (former Petrovskogo Street).
The beginning of the festive opening – at 10:00.
Background: "The Twelve Chairs" is a classic satirical novel by the Odesa Soviet authors Ilf and Petrov, released in 1928.
At the Yaroslava Mudrogo Street (Petrovskogo) on December 12, 2003 the monument to Kisa Vorobyaninov was unveiled in the yard of "Rio" cafe (prototype – Anatoly Papanov), which was the first monument to the literary character on the territory of Ukraine.
On August 22, 2005 at the entrance to the cafe made sculptures of Ostap Bender (main character) and on April 1, 2006 – a monument to Ellochka Ludoedochka.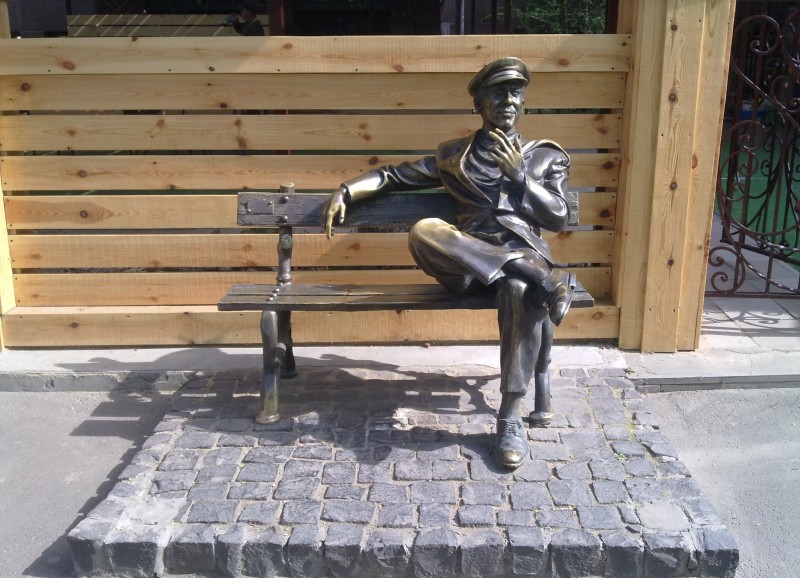 Read more news A monument to engineers appeared in Kharkiv.