The opening of the exhibition and presentation of the book of Michail Pedan's "M" will take place on April 1 at 19:00 in the gallery Come In (RU).
A series of photos "M is for Metro" was made in 1985-86 in the Kharkiv subway, during daily trips along two lines of metro – blue and red, with a transfer in both directions.
"Every day I spent 45 minutes to get to the center and 45 minutes back. For two years, I spent 1,000 hours in the subway. Kharkiv is a big city," said Pedan.
In a series of photos "M" the background is not just a point of view of a person sitting in a subway car. Pedan made the background below the elbow, where the camera almost does not interfere the collective contemplative silence, in moments of meditative waiting in a very large city on the great river.
Background: Michail Pedan is a representative of the Kharkiv School of Photography and his projects include "Stereotype", "The End of a Beautiful Era" and "Metro". Now Pedan lives and works in Sweden, he is engaged in the curatorial activities, and continues to delight audiences with new works.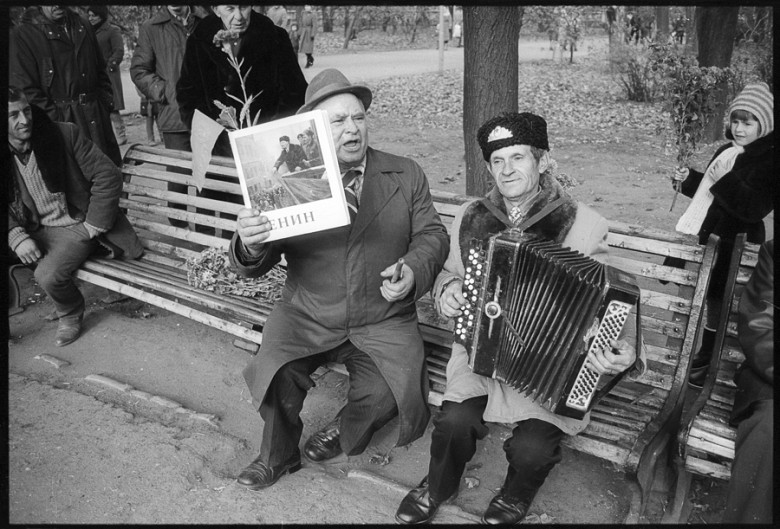 Feel free to check our recent posts on topics "Day-2015" photo-exhibition: Kharkivens are invited to see the moments of 2015 and A Kharkiv photographer made a furor in Italy.