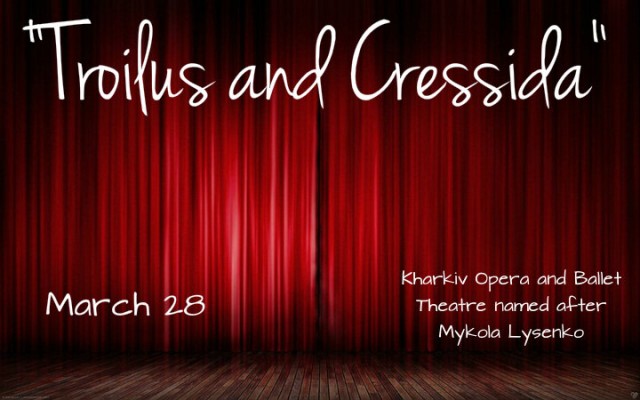 March 28, the performance on the play by William Shakespeare "Troilus and Cressida" of Kiev Theater Podil will be held in Kharkiv Opera and Ballet Theatre named after Mykola Lysenko (UA). According to the press service of the City Council.
The play was staged by British director Jonathan Banatvala. Roles performed by Ukrainian actors Ostap Stupka, George Khostikoev, Sergey Boyko, Roman Halaimov and others.
"Troilus and Cressida" – one of the most mysterious and complex Shakespearean stories. Heroes – the Greeks and Trojans – are linked by ties of kinship, but desperately fighting against each other.
The play is a parallel with the current war in the East of Ukraine, although the director of the play denies it.
The project is implemented in partnership with the Ministry of Foreign Affairs of Great Britain, London South Bank University, the theater company "Moving Theatre" and the Charitable Foundation named after Bohdan Stupka.
Apart from Kharkiv, the performance will be shown in Dnipropetrovsk, Zaporizhzhya, Odesa and Kyiv.
BACKGROUND. Jonathan Banatvala is Course Director for the Theatre Practice: Creative Producing (BA Hons) and Creative Media Industries: Cultural Management (MA) courses. He is  Artistic Director of Moving Theatre one of  the UK's foremost independent producers of international collaborative work and was described by the European Cultural Foundation as the "UK's leading exponent of bilingual theatre."