Thirteen suspected militants were sentenced to death by military courts of Pakistan.
"The Pakistani military courts sentenced 13 militants to death on charges of terrorism, including the shooting of 10 alpinists in 2013," said in a statement.
In particular, the participant of "Tehrik-e-Taliban" group Irfan Ullah was accused of assault on base camp in the mountain massif of Nanga Parbat in northern Pakistan.
Local authorities called the convicts confirmed terrorists who have committed "heinous crimes related to terrorism," including attacks on schools and airports as well as the killing of members of the security forces and civilians.
Recall, on June 23, 2013 gunmen in the police uniform attacked the encampment at Mount Nanga Parbat in Pakistan and shot ten climbers and their Pakistani guide. Among them were three Kharkivens – Igor Svergun, Badawi Koshaev and Dmitry Konyaev. All the men are buried at the 13th city cemetery.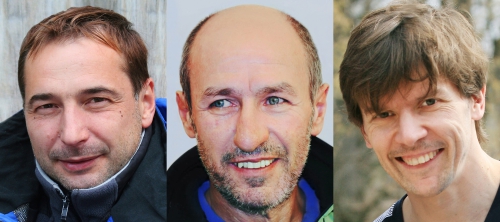 Also were shot citizens of Lithuania, China, Slovakia, the USA, Pakistan and Nepal.
The responsibility for the murder of the tourists took on the terrorist group which is close to the Pakistani wing of the Taliban.