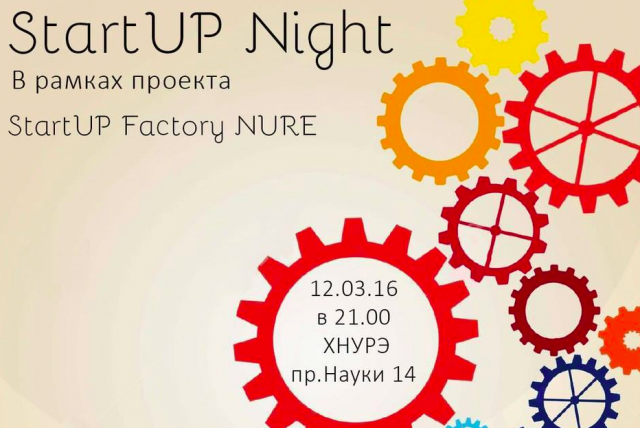 12 March, "StartUp" night will take place in Kharkiv National University of Radio Electronics.
The event is within the framework of "StartUp Factory NURE" project, whose mission is to develop start-up movements in the region, as well as search for and implement innovative ideas and projects in Ukraine.
Masters from around the world will tell participants about:
how to turn your idea into a project

where to get started

how to make an attractive presentation

how to get funding

how to work with the team

what problems you might encounter at each stage and how to overcome them
Anyone can take part in "StartUp" nights by registering here.
Partners of the event:
Where: KNURE (room 301-B)
When: March 12-13
Time: from 21:00 to 6:00
BACKGROUND: On the night of February 6-7 KNURE hosted "Design night for non-designers". Then the participants wrote their first one-pager site, using the skills they learned during the project and how to make a portfolio and CV.