Embassy of Belgium, Canada, France, Switzerland, the French Institute in Ukraine (UKR) and a network of Alliance Française in Ukraine will host the festival "Week of Francophonie" from March 12 to 24 in Kharkiv.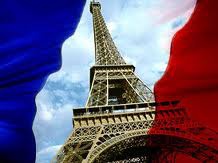 Week of Francophonie – an annual festival –  seeks to unite French-speaking people, popularization of French language and culture and development of cultural relations between the countries.
The international organization of Francophone countries unites 56 countries, and 14 countries (including Ukraine) that have the status of observers.
This year's festival will be held in seven Ukraine cities: Kharkiv, Kyiv, Lviv, Odessa, Dnipropetrovsk, Zaporizhzhya, Rivne. This year the organizers offer a rich and multi-faceted program for every taste and age!
The program of events in Kharkiv:
March 12 (from 10:30) – Doors Open Day at the Alliance Francaise in Kharkiv;
March 14 (15:00) – screening of the film "The Ukrainian notebook" by Emmanuel Graff in the Karazin Kharkiv National University;
March 16 (17:00) – debating Club "Francophone Poetry" in the Alliance Française;
March 18 (16:00) – concert of piano music of Jesse Mebunu in the Kharkiv Academy of Culture;
March 21 – French menu in a restaurant of Kharkiv Premier Palace Hotel in the competition "Taste of France";
March 22 (18:00) – opening of the exhibition "Constrainedly Hero" by the novel of Ivan Franko in the art gallery COME IN. Presentation and workshop from the authors.