In Kharkiv information crisis center was held a press conference with the eloquent title "Help the space park."
Launched nine months ago and the only in the city training base "park" for extreme sportsmen is now in financial hardship.
Just in a few months the base in a residential district (on the Khalturina Street) has become a cult place for the training of hundreds of Kharkivens. There was held All-Ukrainian competition of extreme bikers and scooters, championships of skateboarding, snowboarding, breakdance festival; appeared cinema, school of skateboarding, extreme bike, fitness room for residents. Young people became involved in the events.
It was a few months ago. Now the owners of the "park" are forced to ask Kharkivens for help – there is neither investors nor state support; money for rent ran out; a need to look for another premises.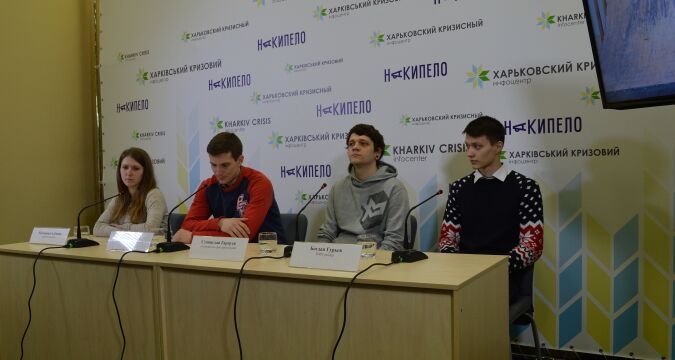 At a press conference sportsmen asked the public to help them with the search for new premises and the rent for it.
Good thing that brought extreme sports from the basements and streets in civilized conditions in compliance with all security measures became at risk of disappearance.
Feel free to read more about training base "park": The first indoor extreme park in Kharkiv. Interview with one of its founders Sergey Yeroshin.