A free concert by Laura Cortese & The Dance Cards drew more than 500 people to our city's Fabrika.space on March 2.
The trio – featuring Laura, Mariel Vandersteel  and Valerie Thompson – were performing for the first time in Ukraine as part of the "American Music Abroad".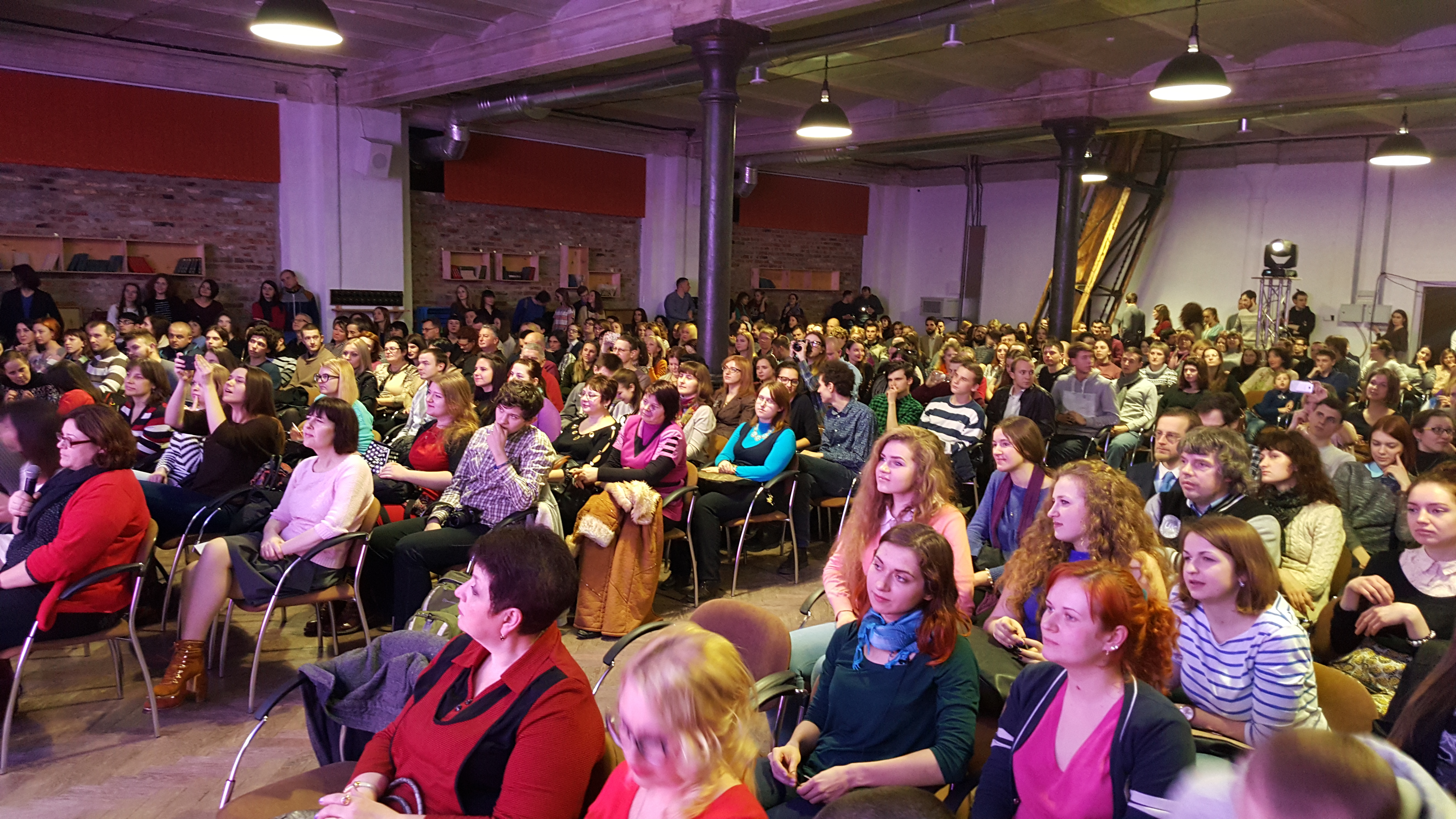 There was standing room only as the trio shared their love of American folk music and spoke to the audience in English and Ukrainian, joking and urging them to dance near the stage.
"Very talented, and, in addition to this, open and friendly. It struck me that one of them, walking on crutches, went down the hall and talked to the guests!" said student Svetlana.
Housewife, Olga shared her impressions: "I'm so pleased! I am glad that I attended this free concert as I do not have enough money to attend the expensive concerts. Hearing such talented foreign performers live is a real miracle for me!"
After the concert, girls paid much attention to the audience by signing autographs, making selfies and telling about themselves.
Musicians say that thanks to this program, they will not only tell us about American culture through music, but also learn a lot.
TKT also had an opportunity to talk with talented American ladies. Watch our video coming soon at TKT Youtube channel.