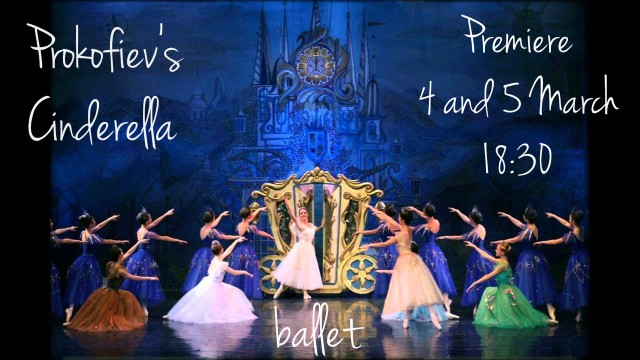 March 4, a premiere of Sergei Prokofiev's "Cinderella" will take place at Kharkiv National Academic Opera and Ballet theater named after N. V. Lysenko. As reported on the official website of the theater, the premiere is timed for the 125th anniversary of the composer.
The theater says: "In the new play you will see a lot of humor, grotesque, witty plastic discoveries. Eccentric everyday scenes alternate with melodrama, classical dance with a bright characteristic."
The theater noted that it is not look like a traditional fairy tale for children about the poor girl, an evil stepmother, the good fairy and a prince charming. The performance is primarily for adults. It tells about real and false values, the power of love, beauty of feelings. The perception of the performance demands work of mind and heart.
After Kharkiv, the new "Cinderella" goes on tour to the Netherlands.
Where: Kharkiv National Academic Opera And Ballet Theatre them N. V. Lysenko (Sumska Street, 25)
When: 4-5 March
Time: 18:30
Reference. Sergei Prokofiev (1891-1953) was born in Ukraine. He is the author of 11 operas, 7 ballets, symphonies and many concerts in other genres. "Romeo and Juliet" and "Cinderella" – are his ballets. Cinderella was first staged in Kharkiv in 1969.