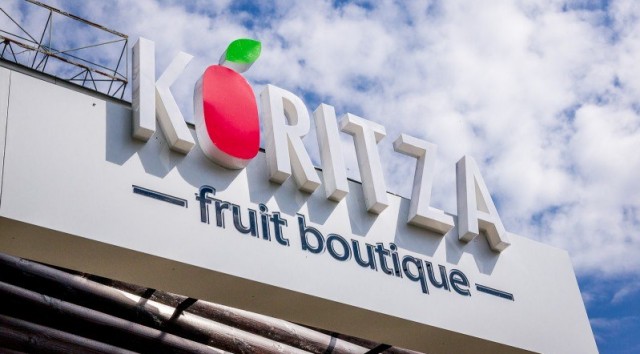 Time. 12:00-16:00.
Price. 59 UAH.
Menu. Every day Koritza offers different lunch menu. You can call the restaurant beforehand and find out what is the menu today. We had broccoli cream-soup, the BBQ chicken drumsticks, grilled potatoes with bacon, homemade salted cucumbers and compote/uzvar. In our opinion the portions were small. Other restaurants can offer much more food for the same or lower cost. Here you receive rather a tasty snack =)
– Salad. Actually no salad. We got homemade salted cucumber together with grilled potatoes and it was not impressive.
– First course. Light and fresh broccoli cream-soup with black sesame. It was a good union of healthy vegetable taste with delicate cream. In fact, this is the best you can expect from broccoli soup. We would like to draw attention to the good serving, because, unfortunately, not every café pays attention to this.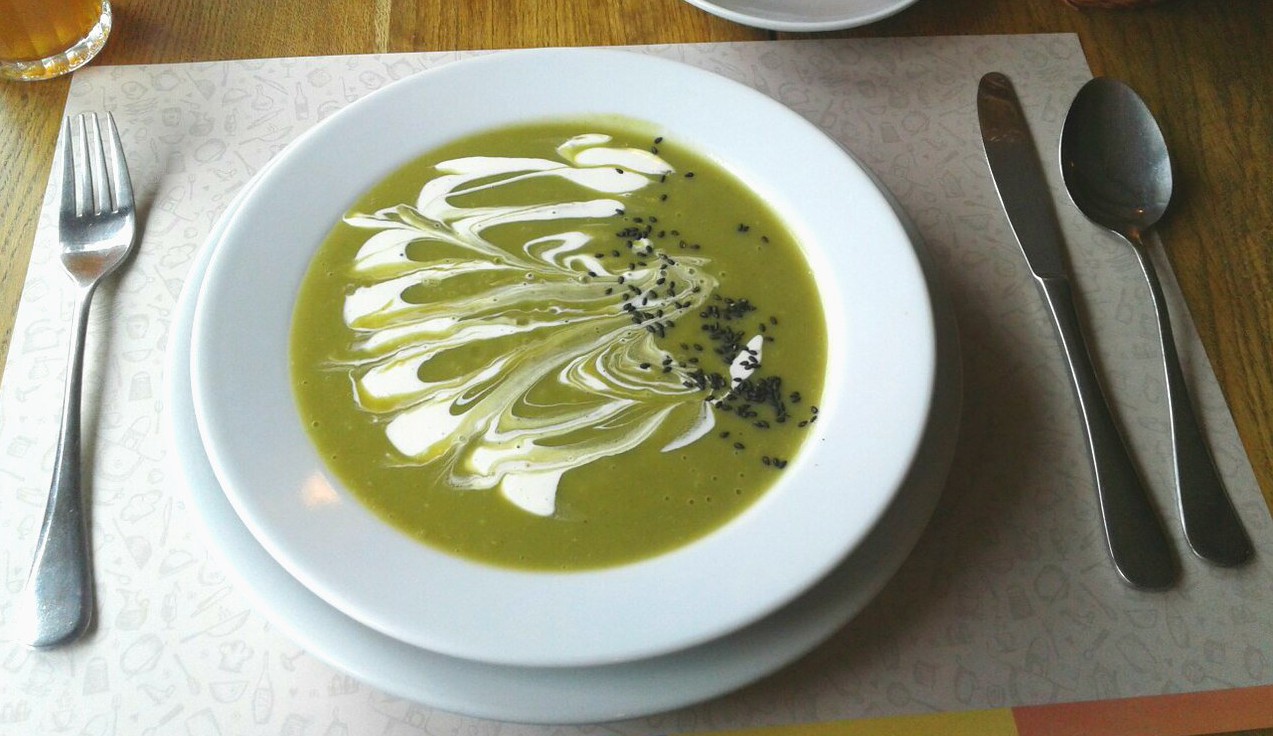 – Second course. Potatoes in foil served with bacon and herbs. We were a little disappointed, it was raw and crunchy. Of course, we understand that there is a spaghetti al dente, but is it ok if there is al dente potatoes? BBQ Chicken legs had a very pleasant fire flavor. Unfortunately, the flavor was not enough make us feel full.
– Drinks. Uzvar (as we explained before, it is compote of dried fruits) and compote were very tasty. They were sweet and cool.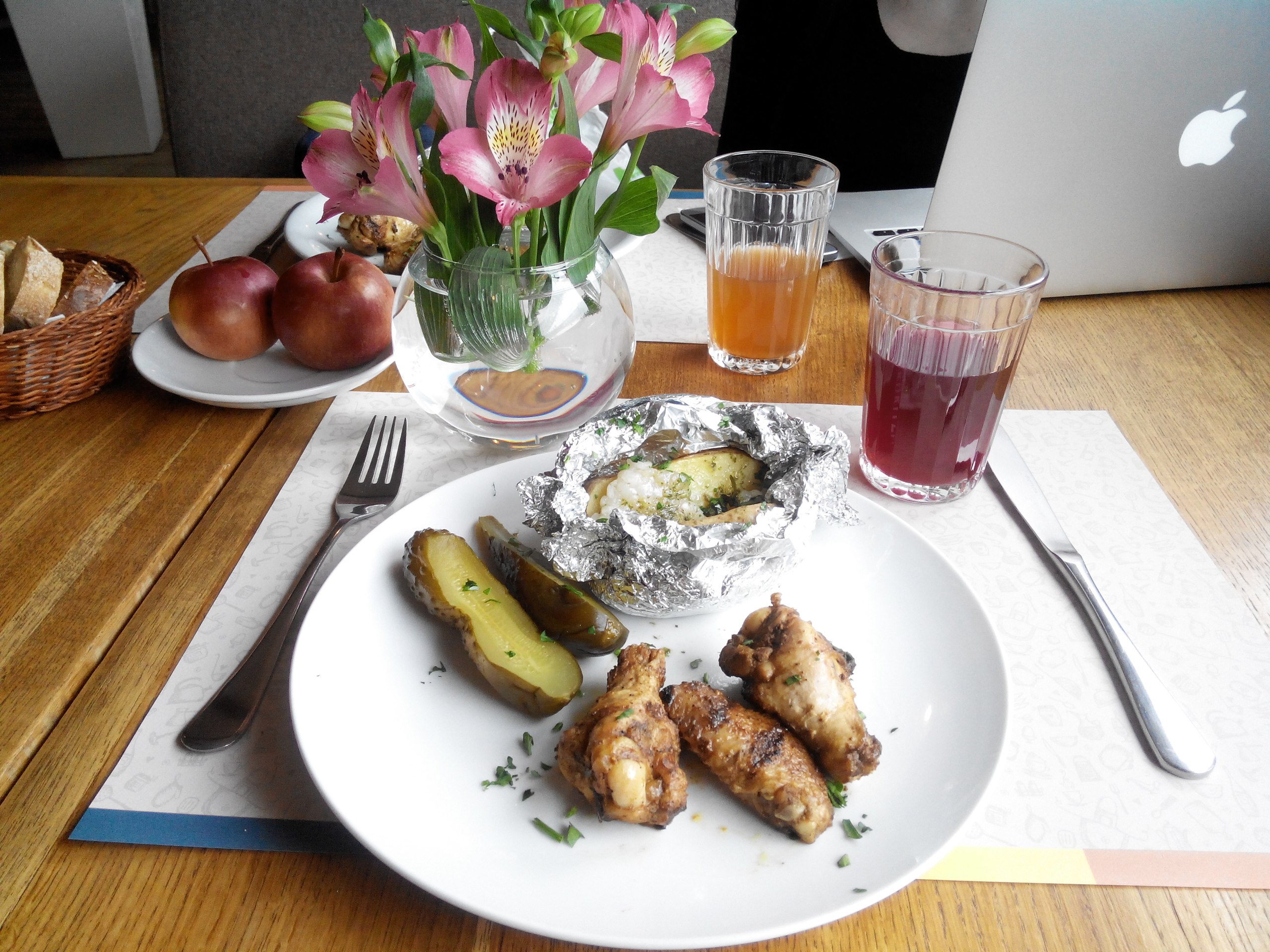 Service. The waiter was polite and very attentive. He immediately removed unnecessary dishes and napkins. And also brought us a small table vase with flowers =) So cute, thank you!  We got our orders fairly quickly. However, it seemed to us that the waiters were much friendlier than a hostess girl. Perhaps because they have more work =) ?
Interior. The café has several rooms. They are very light and airy, nice colors. Fresh flowers make the café very cozy.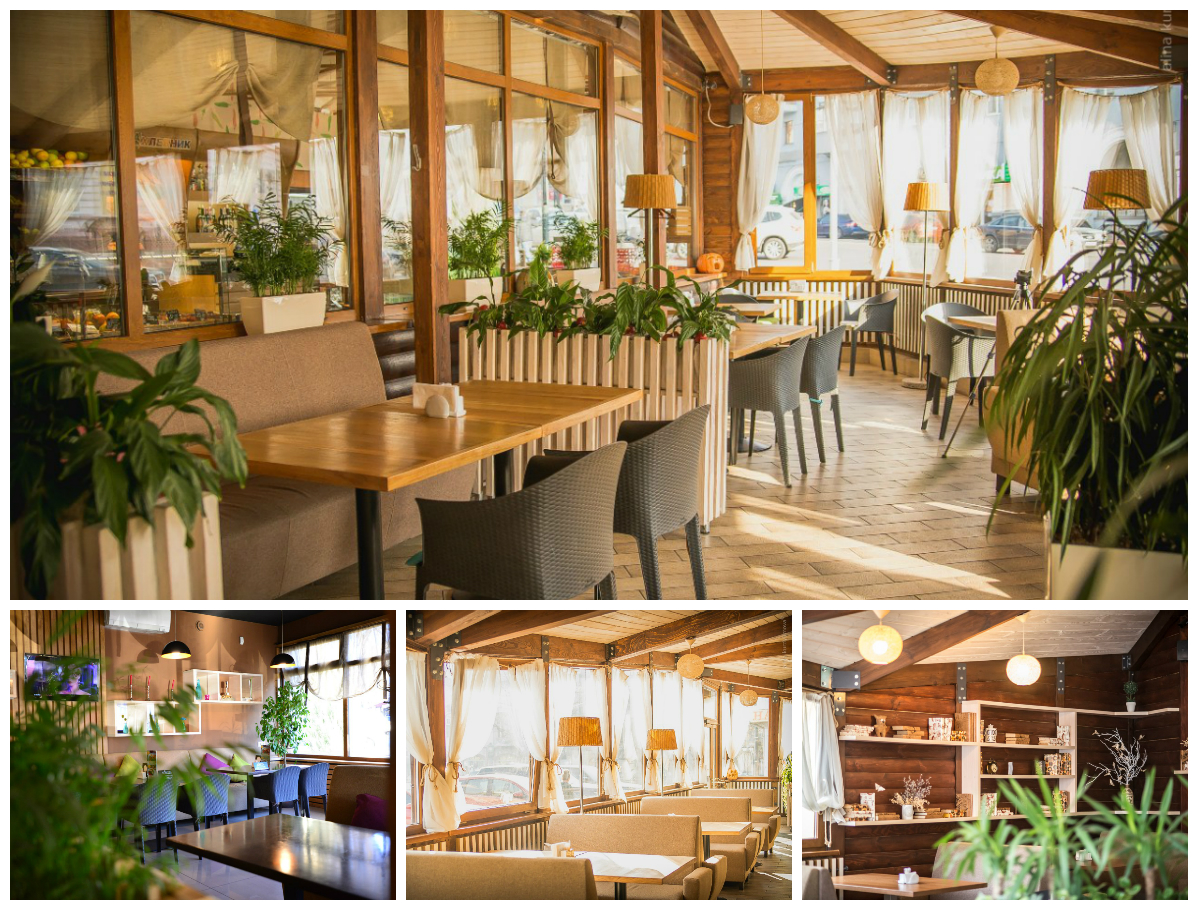 Location. Centre, Poetry Square 2
Type of cuisine. European: healthy food made from natural products. Features – food cooked on the grill and homemade drinks.
Music. Unobtrusive (actually, not sure if it was there)

* English menu – only basic.
* Free Wi-Fi (however, there were problems with the connection, we had to ask the waitress to restart the router. After that, access was restored, but the impression had been already spoiled …)
No smoking.
Parking. Yes.
Payment. Cash and credit cards cards (Mastercard, Visa).
P.S. A nice bonus from Koritza: "American breakfast", special offer from morning till night =) "Owls" would definitely like that!