February 18, chairman of the Kharkiv Regional State Administration Igor Rainin discussed the most important issues with representatives of the Union of veterans of the antiterrorist operation. According to the press service of KRSA.
During the meeting, the participants raised the issue of ATO patriotic education of youth. They spoke about the initiative to establish the Center of military-patriotic education for schoolchildren and students. Participants of military actions in Donbas will become instructors at the center. Veterans asked the head of KRSA to consider the establishment of the center at the former landfill of the Ministry of Emergency Situations in the village Podvorki.
Igor Rainin promised to assist in resolving of the issue. In his opinion, such a center should be established as a public company of the regional council as it will be able to receive funding under the Regional Program of patriotic education.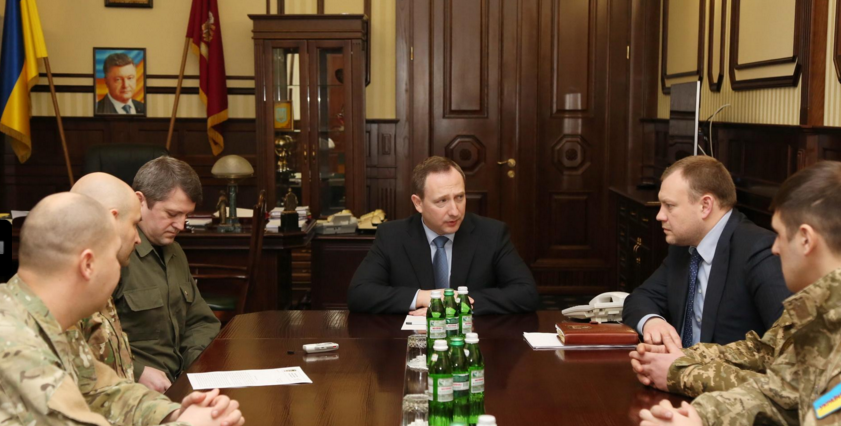 Also, the veterans spoke about the construction of the memorial complex to ATO participants (in front of the Academy of the National Guard on Vosstania Square).
Igor Rainin assured that he fully agrees with the need for such complex.
Feel free to check our recent posts on topics: Students from ATO areas may receive financial assistance and In Kharkiv created a bulletproof vest designed as embroidered shirt.