Today, January 29, graffiti in memory of the students who took part in the battle with the Bolsheviks in 1918, opened in Kharkiv. According to information from social networks.
Mural on building (7 meters high and about 5 m wide) is located in the Feuerbach alley, 1. The initiative belongs to the representatives of the Civic Corps "Azov" and "Shidnyi Korpus" (East Corps). Three graffiti artists worked to create the figure for more than two days. Author of the idea is the artist from Donetsk (anonymous).
Tne mural is not finished yet because of the weather.
Memory of Kruty heroes are honored today all over Ukraine. 98 years have passed since the historic battle of Kruty.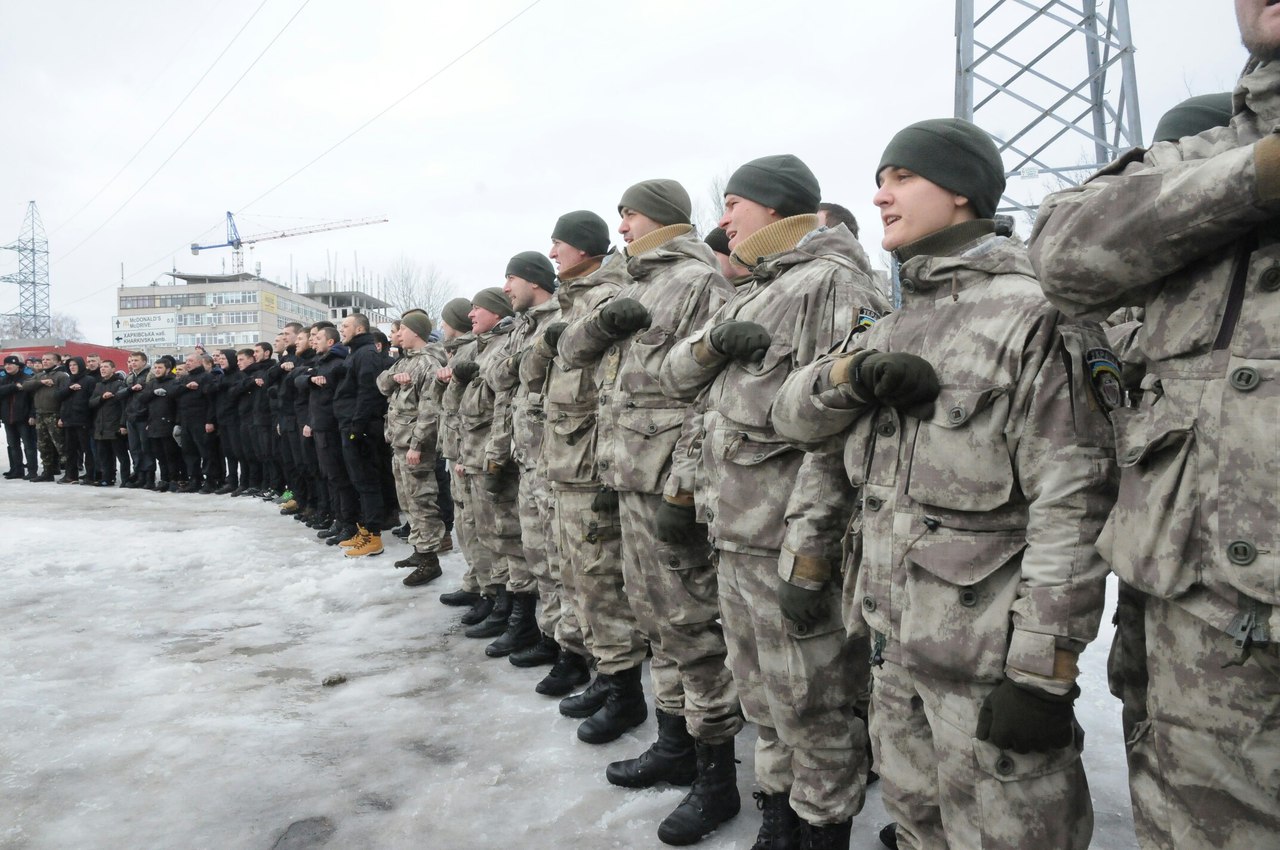 Reference. January 29, 1918 at the railway station Kruty in Chernihiv region 300 Kiev students, protecting the approaches to Kiev, clashed with six thousand Bolshevik army under the command of Mikhail Muravyov. The army was against the Ukrainian People's Republic. The battle at a steep advance of the Bolsheviks held for four days, and these were the decisive days for Ukrainian diplomacy to achieve international recognition of an independent Ukraine.