The international exhibition of children's drawings "Ideal House" opened in Kharkiv regional library for children. More than 300 children's drawings from 12 countries are presented there, informs the press service of KRSA.
The project is called "Let's Build a Roof over The World" and it has been approved by UNESCO. American Art Foundation "Fermata" is the sponsor of the project.
Children fantasized about the perfect home on paper. The main goal of the exhibition is to search for the perfect home, maintaining peace and mutual understanding. In addition, all works will be reviewed and studied by professional artists and architects. On the basis of drawings, they plan to set up apartment houses for children who do not have their own roof over their heads.
Children from America, painted the first works. Then the exhibition went on tour around the world: Bulgaria, Kyrgyzstan, Kazakhstan, Armenia, Georgia and other countries. Exhibition "Ideal Homes" travels across Ukraine since last April. Exposure increases with each visit to the city, as it adds new works. Organizer of the exhibition, the section head of Library Development and Public Relations Natalia Salina explains: "As a result, according to the organizers of the project, it is planned to publish a book of creative works containing multiple volumes".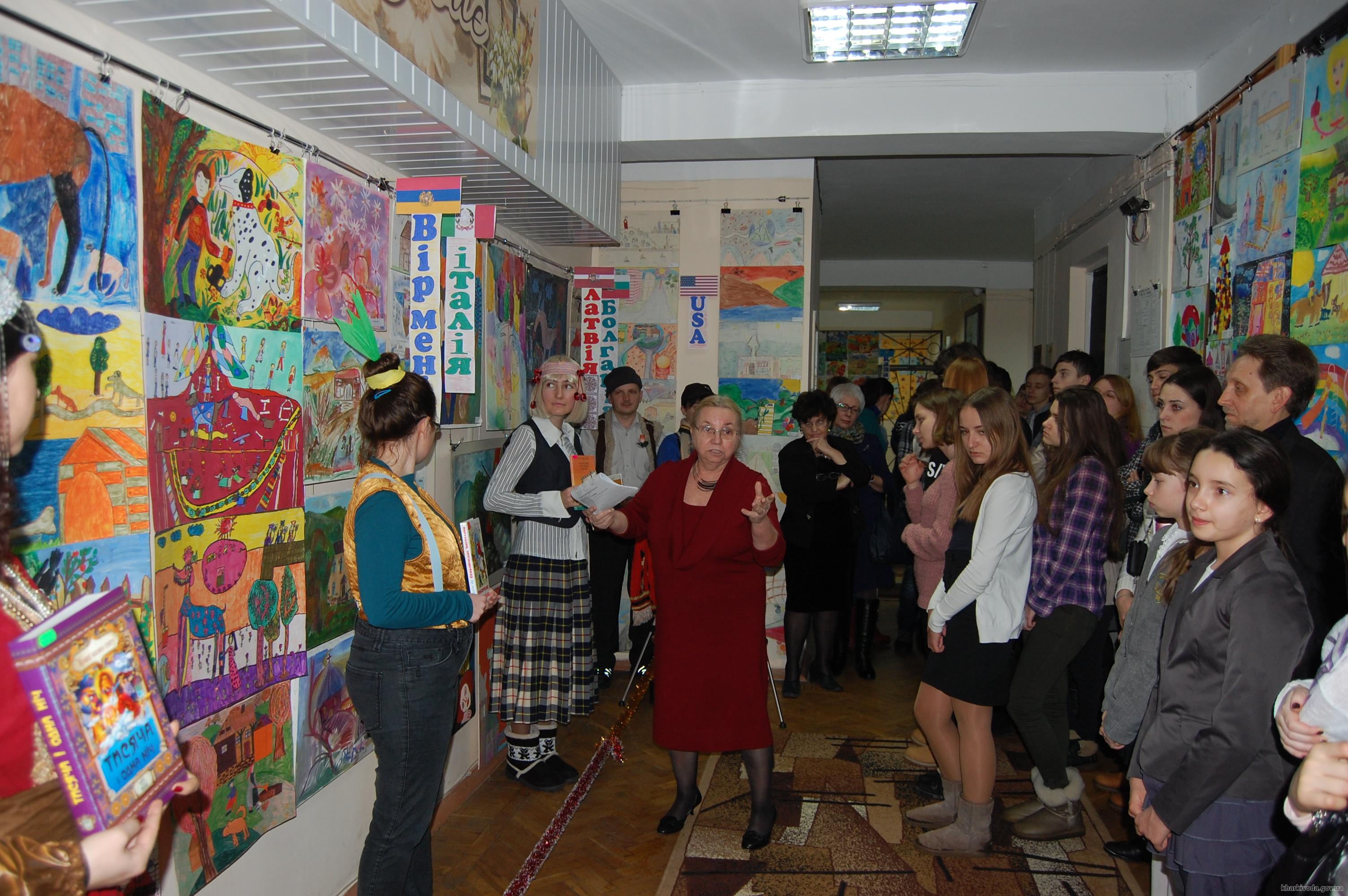 Drawings will be accepted until the end of February at the Kharkiv regional library for children on the Alchevskikh Street, 43 (former street Artema). You can visit the exhibition every day except Sunday, from 9:00 to 18:00. Tel.700-26-51.
Reference. The Fermata Arts Foundation (FAF) is a New England Non-profit organization promoting a spectrum of communication through philosophy and poetics of the arts and architecture, between the countries of the post-soviet space and the West, with the stated goal to "aid in the preservation of peace through mutual respect, understanding and cooperation".