Christmas holidays are over and in the morning of January 22 the main square of Kharkiv began to clear from the Christmas decorations.
Currently, the utility providers are removing toys from the New Year's tree. With the help of a crane they dismantled holiday decorations that add up to standing near trucks. Then workers demounted the entrance, alley from firs-cones and snowmen. They are also preparing to dismantle and remove the fair houses.
After all this is done, they will begin to dismantle the main tree – these works are scheduled at the end of the line.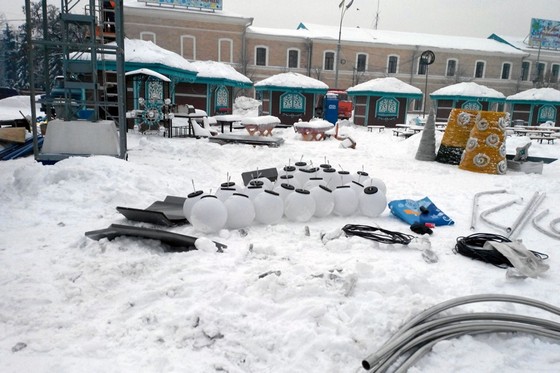 Outdoor ice skating rink will remain and run until March 1, from 9.00 to 23.00. Skating with your own skates is free. For those who do not have skates, there operates rental center (10 hryvnias – 40 minutes).
Recall that today Hockey match will be held on the main square of Kharkiv.