Today, January 19th, the Epiphany Day is celebrated in Kharkiv. Water consecration takes place on different water sources and basins of the Kharkiv region.
As the press service of the City Council mentions, one of the most popular destinations is Sarzhin Yar. Water consecration rite at the source was made by Metropolitan of Kharkiv and Bogodukhov Onufry. He congratulated all the citizens with the holiday and wished them peace and prosperity.
It is believed that today water reveals its healing power, and those who dive into an ice-hole this day, will be healthy all year.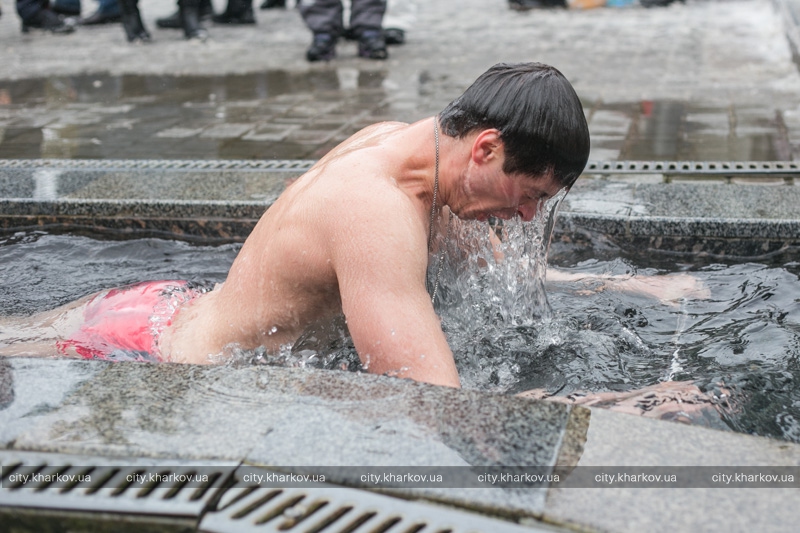 "Swimming in the ice-hole the Epiphany Day is a folk tradition, which has no evangelical justification. People dive into the hole with the hope that God will forgive them their sins. But the forgiveness of sins requires penance and participation in the sacrament of confession," explained Archpriest Oleg Borovlev, the head of the Missionary Department of Kharkiv Eparchy of the Ukrainian Orthodox Church (Moscow Patriarchate) during a press conference at the press center of the Information Agency 'Status Quo'.
Priests also consecrated water that enters the houses of Kharkiv residents: today, the ceremony of consecration of the water in the river Seversky Donets took place in the village Kochetok (Chuguyevsky district) on the intake KP "Harkivvodokanal".