At the Pryvokzalna Square continue to prepare for the New Year. Apart from the 18-meter New Year tree, in front of the Kharkiv Southern Railway are installing ice sculptures. The concrete bases for them are already installed.
The sculptures are carved from ice blocks in the evening illuminating with floodlights. It is used electrical saws for the work.
At the square is already working ​​New Year's Town which was opened to the Saint Nicholas Day on December 19th. The 18-meter New Year tree is decorated with more than 80 daily decorations in national colors and 75 thousand LED lights. Around the New Year tree will traditionally run a little train with the monkey – the symbol of the next year as a driver.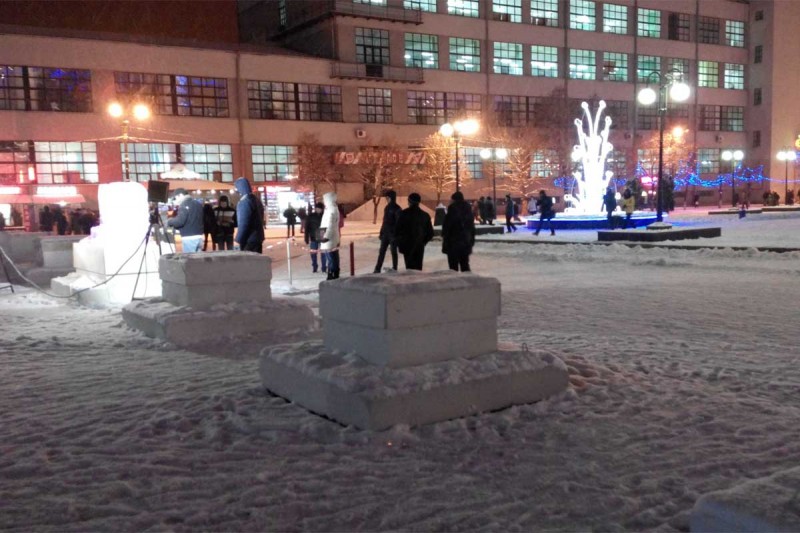 We also recommend to read other articles: The main New Years Tree of the Southern Railway consists of 420 felled trees and Kharkiv makes New Years preparations.