The admission of works for exclusive contest in Ukraine dedicated to the Kharkiv volunteer movement will be extended till December 31. As we reported earlier the contest was launched in Kharkiv in October.
The organizers of the contest "Philosophy of the heart. Feelings that form a live" told at the press conference about the main criteria of the selection of the best works and presented the prizes that will receive the winners.
"We want to attract as much as possible media people, documentary filmmakers, journalists and photographers that capture everything that is happening in the volunteer movement. And the more such works, the more people will see and understand the magnitude of the volunteer movement in the Kharkiv region," said the Director of the Department of Mass Communications of Kharkiv Regional State Administration and one of the judges of the contest Victoria Annopolskaya.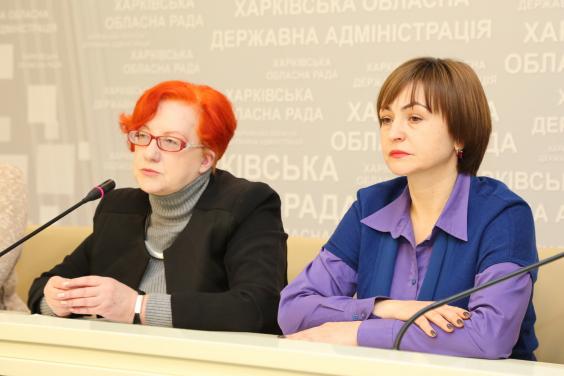 According to the project supervisor Maria Platonova, at the moment the organizers received 67 photos and 21 video works. The main requirement for the works is the revealing of volunteer activities in the Kharkiv region.
"Despite the fact that the competition concerns the volunteer activities only in the Kharkiv region, we receive works from other cities. We see that this project is important for the whole Ukraine. Meanwhile we can't accept works of participants from other cities but we hope that the project will become an all-Ukrainian," said Maria Platonova.
According to the chairman of the Kharkiv branch of the National Union of Cinematographers of Ukraine and member of the jury Zoe Alferova, after the end of the contest photos will be presented to the public in Exhibition Center "Buzok" and then in the big cities of the Kharkiv region. And the best videos will be broadcast on regional television channels.
The winners will be announced on January 20 at the opening of the photography exhibition. MacBook Pro, iphone-6s and video camera are the prizes for the winners.