This year the fleet of "emergency ambulance" in the Kharkiv region was increased on 22 cars equipped with necessary technics, informed the press service of the Kharkiv Regional State Administration (KRSA).
"This year we bought 22 ambulance cars. 7 of them were presented in October and another 15 – on December. Originally it was planned to buy 20 cars. 40 million UAH were allocated for this purpose. But we hold a tender in such a way that we bought 22 cars instead of 20. Moreover, we saved more than 2 million UAH which were spent on the purchase of equipment for these ambulance cars. As a result, we have received about 5 ambulances equipped with belt ventilators and cardiac devices," said the Chairman of KRSA Igor Rainin.
Rainin recalled that at the expense of the regional budget the fleet of "emergency ambulance" wasn't renewed for the last four years. He noted that this is only the first step in the development of health system in the Kharkiv region. "2016 will be even more dynamic," assured the chairman of KRSA.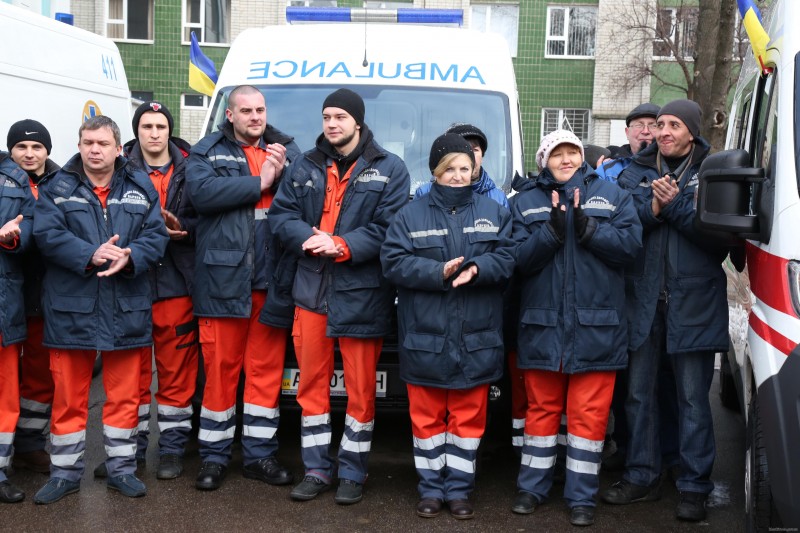 The chief physician of municipal health services "Kharkiv Regional Hospital – Center of emergency medical care and disaster medicine" Bogdan Fedak noticed that the new ambulance cars are equipped with all necessary to provide emergency aid. Also he added that new cars will serve longer and allow to arrive faster to the patients.
"If before when we had to deliver the patient at a distance of 100 km by our ambulance cars it took 2 hours, the new cars will drive this distance in 1 hour and 10 minutes maximum," emphasized Bogdan Fedak.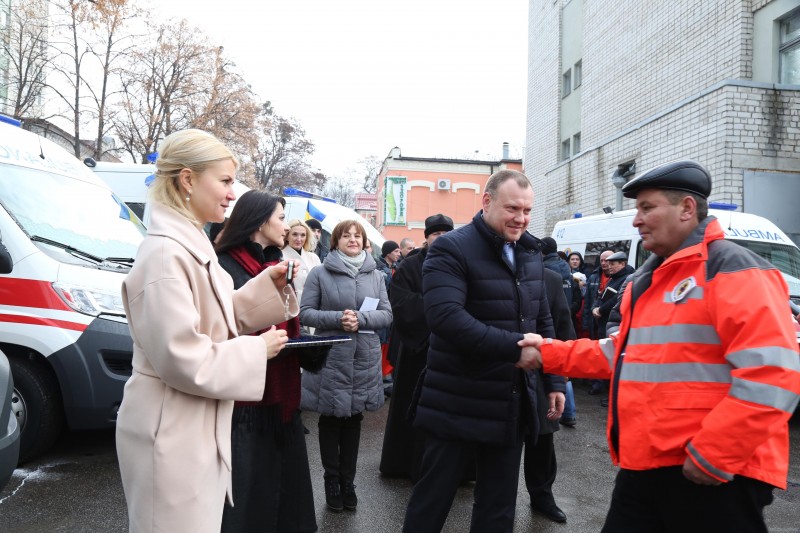 The keys to the 15 new ambulance cars were handed to drivers of medical teams by Igor Rainin and two vice chairman of KRSA – Julia Svetlichnaya and Michail Chernyak. At the end of the official part the head of the regional administration congratulated medical workers with the upcoming holidays.