Psychological Rehabilitation Center for soldiers of ATO and their families was opened on the basis of the camp that belongs to machine-building plant "FED" (Felix Edmundovich Dzerzhinsky). Earlier we reported about plans to open this center.
During the solemn opening ceremony, Deputy Head of Kharkiv Regional State Administration Mikhail Chernyak thanked volunteers and added: "We are trying to help soldiers to solve many problems. To be aware of the needs of men, we maintain a close relationship with the Union of Veterans of the ATO. We supported the initiative of volunteers, especially those important and relevant as the establishment of the Rehabilitation Centre for ATO participants."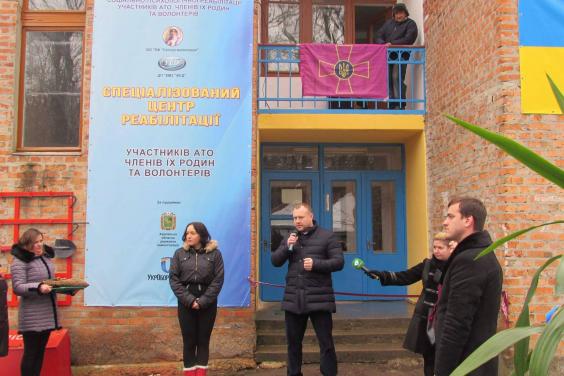 The soldiers will participate in the 14-day course of rehabilitation. Psychologists volunteers, specialists in sound therapy and massage therapists will work with ATO soldiers. The center has a creosauna and gym. The project is implemented by the volunteers organization "Sestra myloserdiya ATO" ("ATO sister of Mercy") with the support of the State Enterprise "Kharkiv machine-building plant "FED" and Kharkiv Regional State Administration.
The head of the charity fund "Sestra myloserdiya ATO" Yarina Chagovets clarified: "You should fill out a form and submit all the data about you and your family, then you can undergo a rehabilitation course at the center."
Recall that the volunteers are already using the method that accelerates and enhances rehabilitation.