The Security Service of Ukraine (SSU) and the military prosecutor's office outlawed the activities of conversion center in Kharkiv the cash from which was transferred to the accounts of the terrorist organization "Luhansk People's Republic" ("LPR"), reported the press center of the SSU.
During a search the law enforcement officers seized the seals of the commercial structures, documentation, and "black" accountancy testifying the facts of encashment, and more than 250 thousand hryvnias received by criminal means.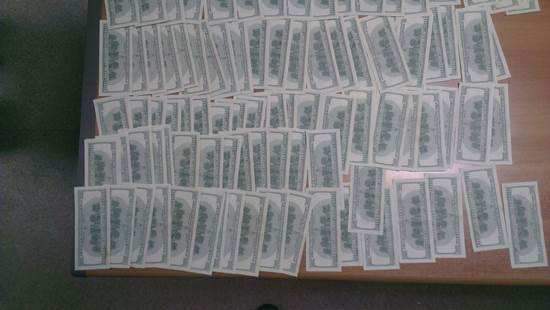 In the official message of the SSU administration is said that malefactors implicated in the activities of this conversion center are detained at the present moment.
On this fact was opened a criminal proceeding under the article "financing of terrorism" (Part 3 of Article 258-5 of Criminal Codex of Ukraine). The sanctions of this article stipulate imprisonment for a term of ten to twelve years with confiscation of property.
Currently, the investigation continues.
Feel free to check our recent posts on topics: Administrator of the separatist publics in social networks was arrested in Kharkiv and SSU blocked the local cabel television provider.