November 14th, at 09:20 the local fire department received information about a fire that occurred at Academica Pavlova Street, market "Barabashova." The fire was at the shopping center "New World". The pavilions and trade fairs that are located on the area of over 2,500 square meters were burning, reports the press service of the Main Office State Emergency Service of Ukraine in Kharkiv region.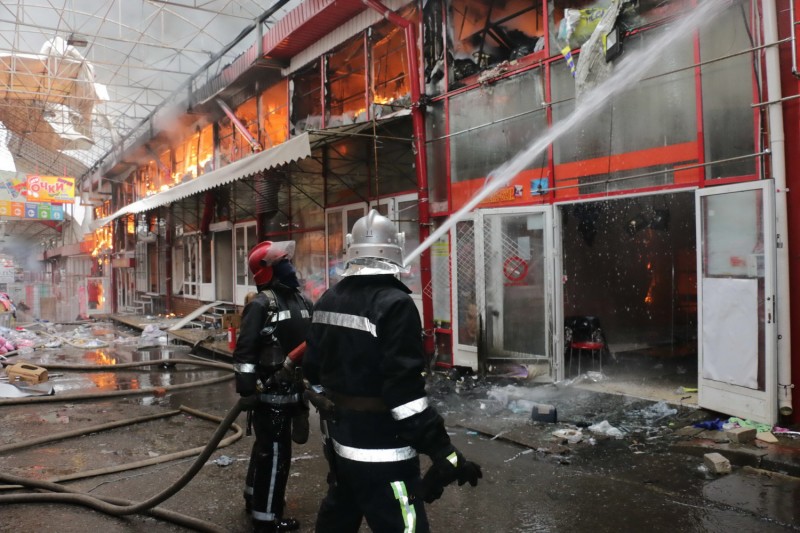 The fire was extinguished at 17:02, with no victims except for a 26 year-old woman was taken by ambulance staff. She was poisend by toxic combustion products and was admitted to the 2nd hospital of Kharkiv.
Now the experts will determine the causes of the fire. According to preliminary data, it might have been caused by the fire-circuit in the wiring.