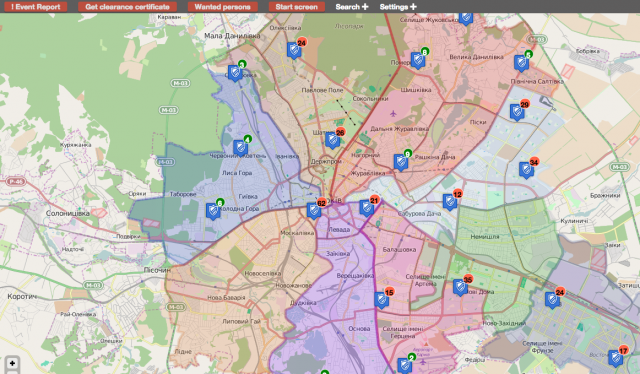 Well-known website police.kh.ua is being constantly updated. Head of Information and Analytical Support of Interior Ministry of Ukraine in Kharkiv region, police colonel Dmitry Uzlov explains that the site allows you to get acquainted with the real crime situation in the city and its individual parts, as well as to track its changes during certain periods of time.
Site has been already removed from the test mode. Just the fill in the form part is running in test mode now. Currently the site works in 3 languages. In addition, it shows a full criminal situation in the city and you can see the mobile numbers and service area district. Information about the lost people and about wanted criminals is in the menu at the top.
All this makes the job of law enforcement more open to the public, provides the ability to track crimes in real time. Experts were working on this project for 2 years. Back in early October, a test version collected about 20 thousand user views per day.
Unfortunately, due to lack of staff the new police are not able to cover the entire territory of Kharkiv and maintain order. Till the end of November, the number of Kharkiv police will increase by a third. Now the future patrol officers are passing the last stage of training and preparing for exams. A month later, the streets of Kharkiv will see about 300 new patrol policemen.
We also recommend you review the material Which complaints are Kharkivens addressing to the new police?