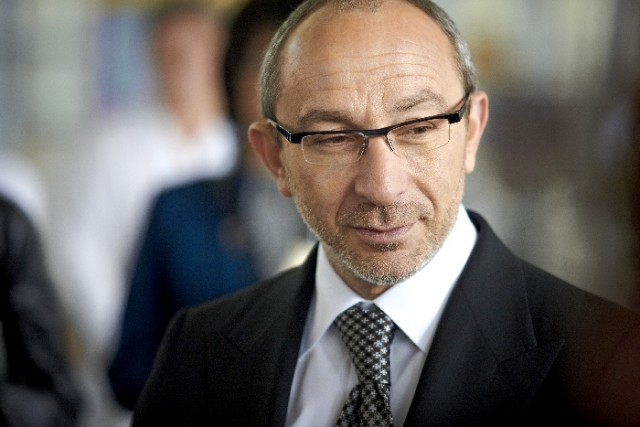 Gennady Kernes plans to meet with representatives of all political forces elected to the Kharkiv City Council and offer constructive work. The mayor announced about it in the interview for "Ukrainian Truth".
"I will meet with all who became deputies regardless of the political force, and offer constructive work on the result. Not excluding the criticism of some opposition activities," said Gennady Kernes.
According to him, he will support the initiatives of all political forces including the party "Samopomosh" if they are focused on the welfare of Kharkivens.
"If "Samopomosh" will participate in the work of the City Council and make constructive proposals, we will support their initiatives and create conditions for their implementation. Otherwise, I don't see the team work for the welfare of Kharkivens," said the mayor of Kharkiv.
Commenting on one of the latest statements of the vice-speaker of Oksana Siroed about the existence of the dictatorship in the Kharkiv City Council, Gennady Kernes called the representatives of "Samopomosh" work for the city development and not serve "corporate interests" of their own political force.
Also Gennady Kernes said in the interview that Kharkiv needs to revive economic contracts with Russia. According to the mayor, a war is not a reason for downtime of local businesses.
"My vision is that we need to revive economic ties because many enterprises of the Kharkiv region are accommodated to the Russian market. This means workplaces, family income, wealth, confidence in the future. Of course, it would be desirable that all members of possible processes aimed at reviving economic ties work without politics," said the mayor.
According to the Committee of Voters of Ukraine, Gennady Kernes won the mayoral election in the first round with a result 59,3%. According to preliminary results of the elections to the Kharkiv City Council, the party "Vidrodzhennia" got 53.5% , "Samopomosh" – 12.01%, "Block Petro Poroshenko" – 6.76%, "Nash krai"- 6.62%.