On October 27th a public meeting was held within a framework of All-Ukrainian project "National dialogue: discussion of the tax reform concepts."
The Deputy Minister of Finance Elena Makeyeva brought up one of the draft tax reforms on a public discussion. She pointed out that President of Ukraine Petro Poroshenko has designated the Minister of Finance of Ukraine Natalia Yaresko responsible for the implementation of the Tax Reform.
"Today there are several alternative projects of tax reform. Our project was developed by the Ministry of Finance of Ukraine and submitted in September. Now it is important to carry out its public discussion. I hope that in November finalized tax models will be presented to the Verkhovna Rada of Ukraine, adopted, and supported by the deputies," said Elena Makeyeva.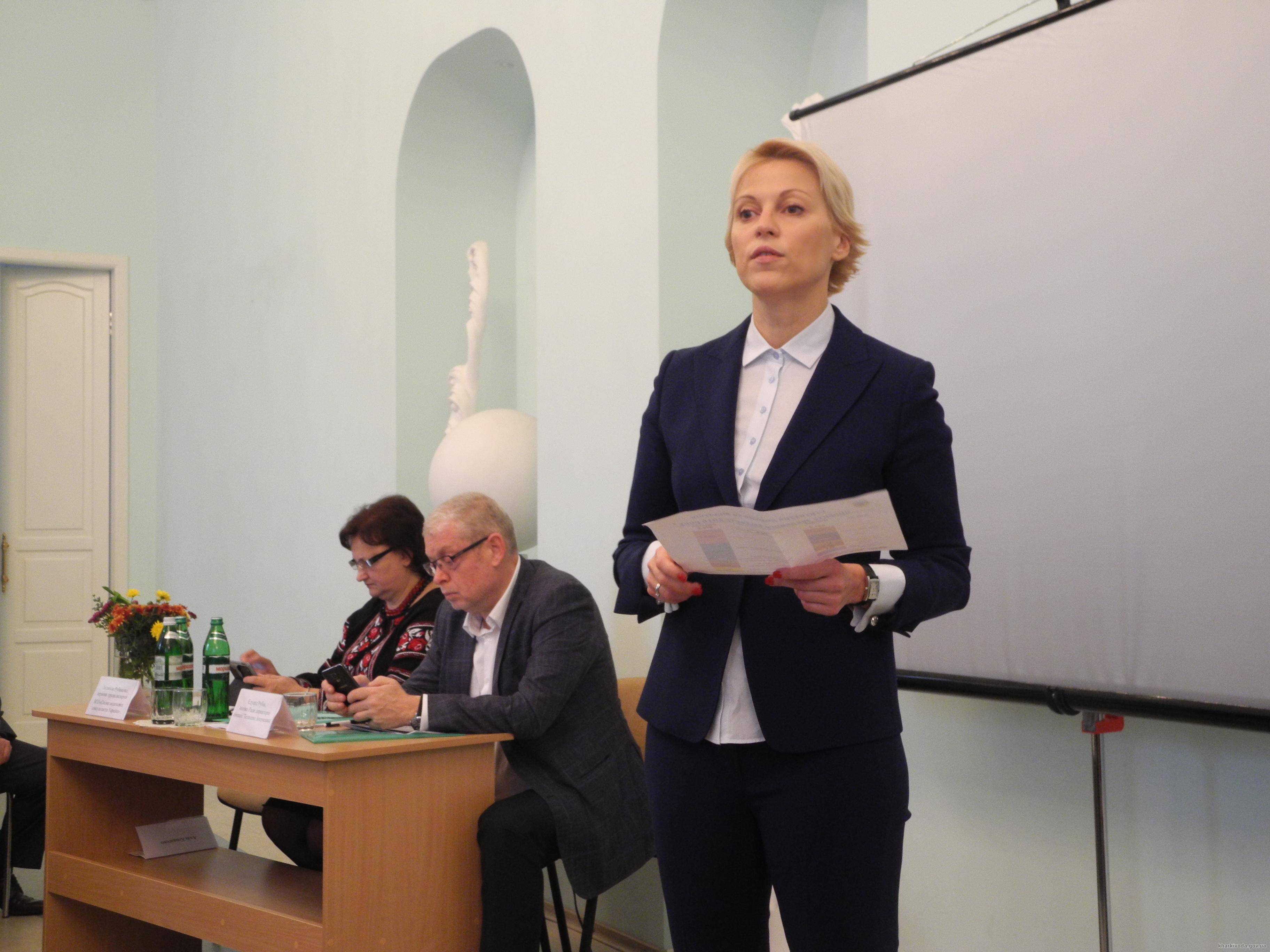 Also the Deputy Minister of Finance defined fundamental principles of this model: simplicity, fairness, and equality.
"We understand that any entrepreneur wants to investigate the tax legislation independently and regulate his taxes. Therefore the model proposed by the Ministry of Finance offers a liner rate of 20% (VAT, income tax, tax on personal income and unified social tax). It is simple and understandable for everyone," explained Elena Makeyeva.
According to the Deputy Minister of Finance, business is ready to support this tax model under the stipulation and the tax burden will be significantly reduced. Now, most of the remarks are related to the non-transparent tax managing.
The head of the expert group "Union of Tax Consultants of Ukraine" Lyudmila Rubanenko also participated in the meeting with the president of the Kharkiv Chamber of Commerce Victor Zverev, president of the corporation "Biscuit-Chocolate" Alla Kovalenko, business representatives and the public of the region.