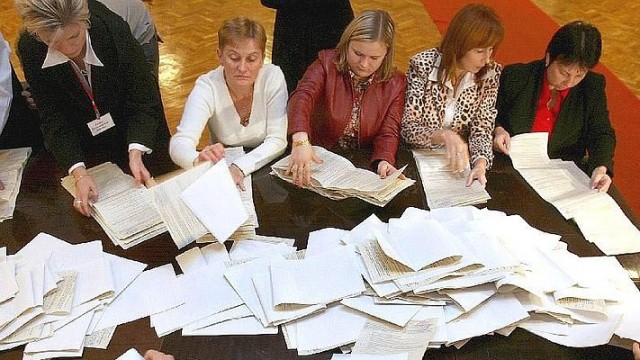 From October 14th until the end of local elections, territorial subdivisions of MIA will work with a robust security regime throughout Ukraine, announced the Minister of Internal Affairs Zorian Shkiriak on his Facebook page.
"Previously, the most "trouble spots" during the election were Odessa, Dnipropetrovsk, Kharkiv and Transcarpathian regions," said Shkiriak.
At the ATO area on the territory of Donetsk and Lugansk regions, the Security Service of Ukraine (SSU), the Armed Forces of Ukraine (AFU) and Border Troops will be actively involved in these subdivisions to help avoid provocations during the elections.
According to the Zorian Shkiriak, in common about 85,000 police officers, soldiers of the National Guard, and the Border Troops can be engaged to protect public order during the electoral process.
The co-chairman of the political party "Nash Krai", MP Alexander Feldman encouraged international organizations that operate in Ukraine to pay particular attention to the situation with the elections in Kharkiv.
"Intimidation of people, dissemination of knowingly false information, manipulation, using of administrative resources is now being practiced in Kharkiv. The time of solutions by force of political differences should reside in the past, " said MP.
According to him, there is a risk of a large-scale distortion of the results of elections in Kharkiv. "An important point is the voting itself and counting of votes. This is a broad field of falsification and using of administrative resources," added Alexander Feldman and encouraged all participants of the electoral process, public activists and international observers to protect the choice of Kharkivens by joint efforts.