On October 15th, the exhibition "Art of Science" was opened at the House of Scientists. More than 30 large-format images, taken with the help of high-precision equipment by young Kharkiv scientists, were collected in this exhibition.
The photographs taken by confocal, electron, scanning, tunneling, and atomic-force microscopes, radio telescopes, and powerful computers were presented on the exhibition. The photos allow one to see the structure of the stem cells, brain vessels, liquid crystals, solar radiation spectrum, molecules, and atoms.
"We presented, for the first time, [a] photographed atom in Kharkiv, liquid crystals, which are used in liquid-crystal monitors, solar flares, which are fixed with the help of radio telescopes," said Maya Lukashova, the Chairman of the Council of Young Scientists of Scientific and Technological Complex, "Institute for Single Crystals" of NAS of Ukraine .
According to the initiators of "Art of Science", the main goal of the exhibition is to draw attention to the science, its popularization, and awareness of its practical use.
The Kharkiv Mayor, Gennady Kernes, was invited to open this exhibition.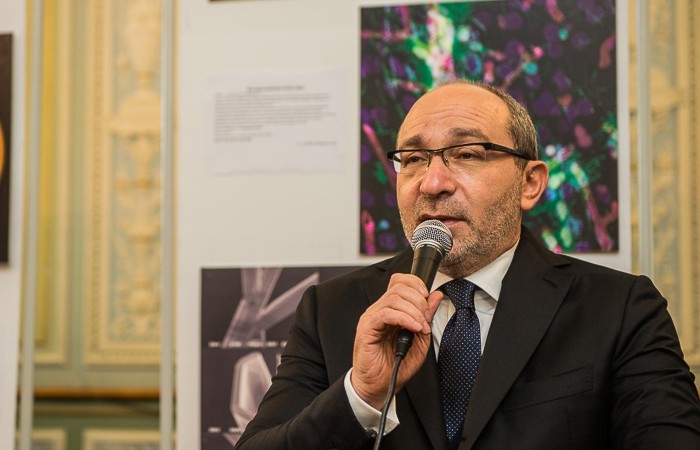 "In recent years, "Night of Science", "Scientific Picnic", and other similar events are very popular. As Mayor, I want to thank the Academy of Sciences of Ukraine, the North-East Science Centre, [the] universities' administration, [and] especially the young scientists, enthusiastic in their work," said the Mayor.
For the development of science in Kharkiv, Gennady Kernes awarded scientists with diplomas of the City Council.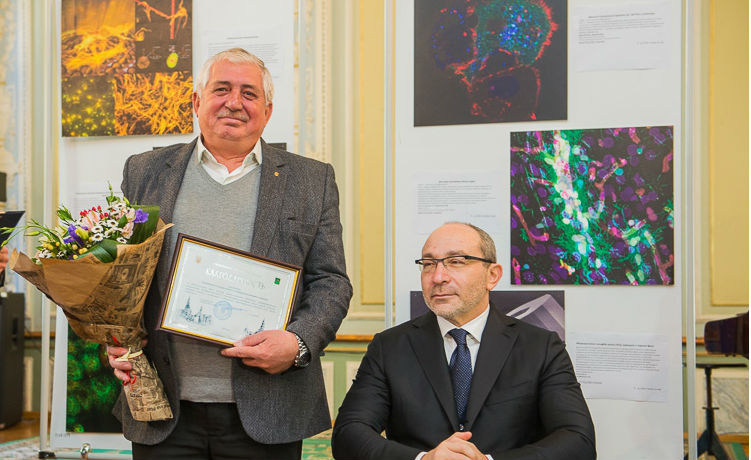 The organizers count on a broad spectrum of audience of viewers – from schoolchildren to professionals. It will last until November 10th, when the World Science Day for peace and development is celebrated.