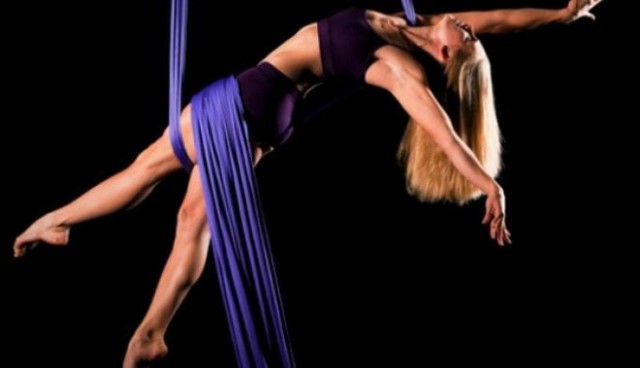 On 10th October in Kharkiv National Academic Opera and Ballet Theatre named after  N. Lysenko will be held the 1st Ukrainian aerial acrobatics championship.
The participants of the championship are talented people from Kharkiv and other regions of Ukraine, from the age of 6 and older in the following categories: aerial ring, aerial silk, belts, aerial bar, duets, children, juniors, adults, amateurs and the professionals category.
"Kharkiv is the first city in Ukraine where the championship of nationwide level in aerial acrobatics will take place. Our city has already a certain level, experienced coaches and athletes who want to work in this direction. The students of different schools of Pole Dance, sport athletes in acrobatics, sport and rhythmic gymnastics, the dancers are all willing to participate in the Championship" – said the organizers.
The aim of the championship is to promote this form of sport in Kharkiv and throughout the Ukraine, to identify the strongest participants who will represent Ukraine at the international competitions, to promote a healthy lifestyle, physical culture and sports to the youth.