Today, on October 1st, for the first time for our city JavaDay was held in Kharkiv Palace Conference Hall. JavaDay is a conference for Java-programmers, organized by the community Java User Group Kyiv. Sponsors and partners include: Еpam, Accenture, DataArt, Luxoft and other well-known IT-companies.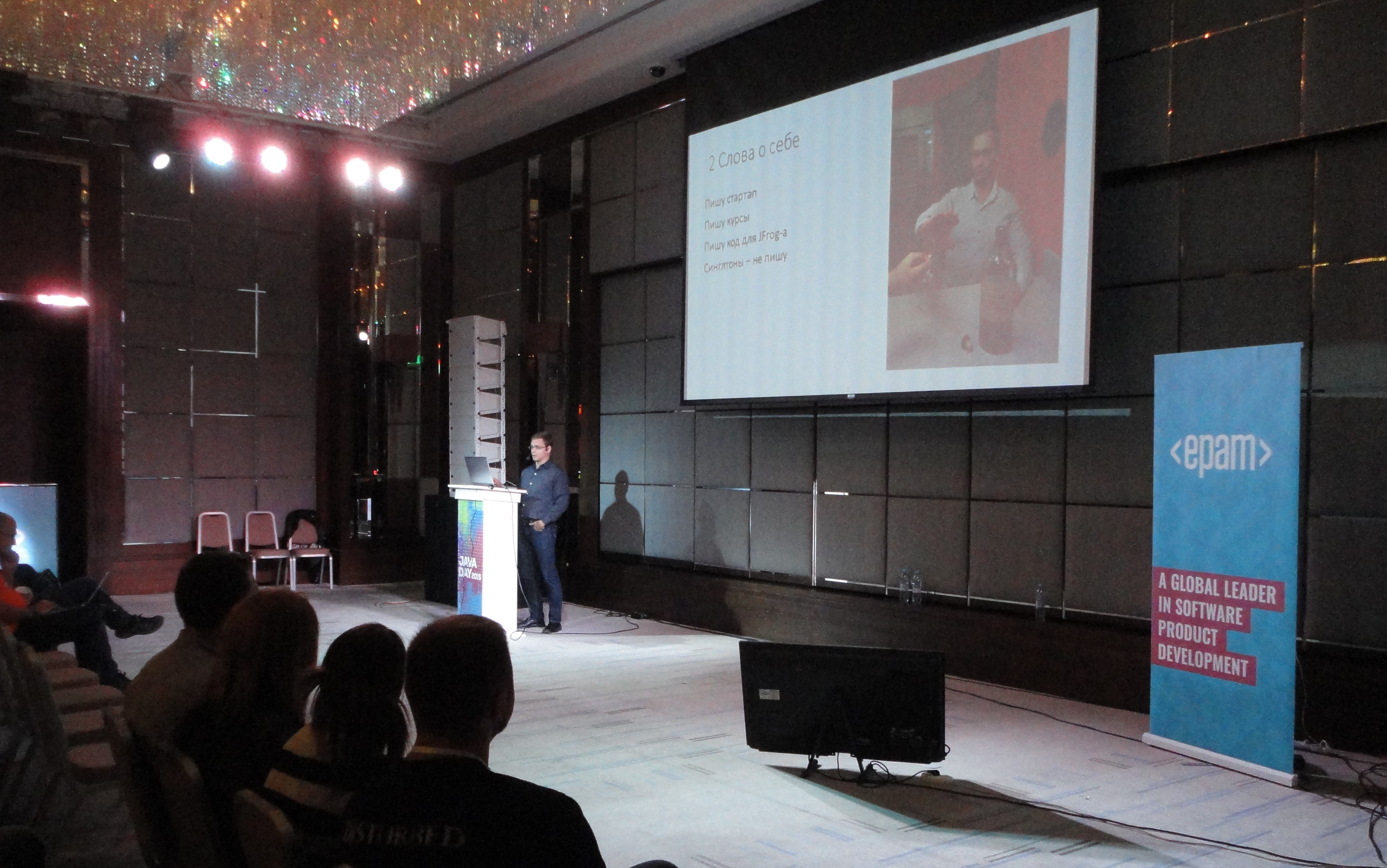 "This is a conference for programmers. The developers from the Ukrainian cities, Israel, the United States and various European countries share their experience with each other. In fact, people come to learn. Employers are looking for programmers here and each partner is trying to show he is better than others and attract professionals," explains one of the organizers Anastasia Kladova.
The leaders of the Java User Group, Andrei Rodionov and Anastasia Kladova, as well as the head of the Ukrainian EPAM Yuriy Antoniuk inaugurated JavaDay 2015 in Kharkiv, dedicated to the celebration of the 20th anniversary of Java.
The event gathered about 400 people, including more than 25 speakers who came up with the following topics:
Core JVM platform and Java SE (Java 8)
JVM languages and new programming paradigms
Web development and Java Enterprise technologies
Software engineering practices
Architecture & Cloud
BigData & NoSQL
"We held the JavaDay 5 times in Kiev already. This year in Lviv and Kharkiv it is for the first time. Unfortunately, Java-community has not been formed in Kharkiv yet, hence there was no such conference. That is why we decided to set up the conference here, as there are lots of IT professionals in this sphere here," explained Anastasia Kladova to our reporter.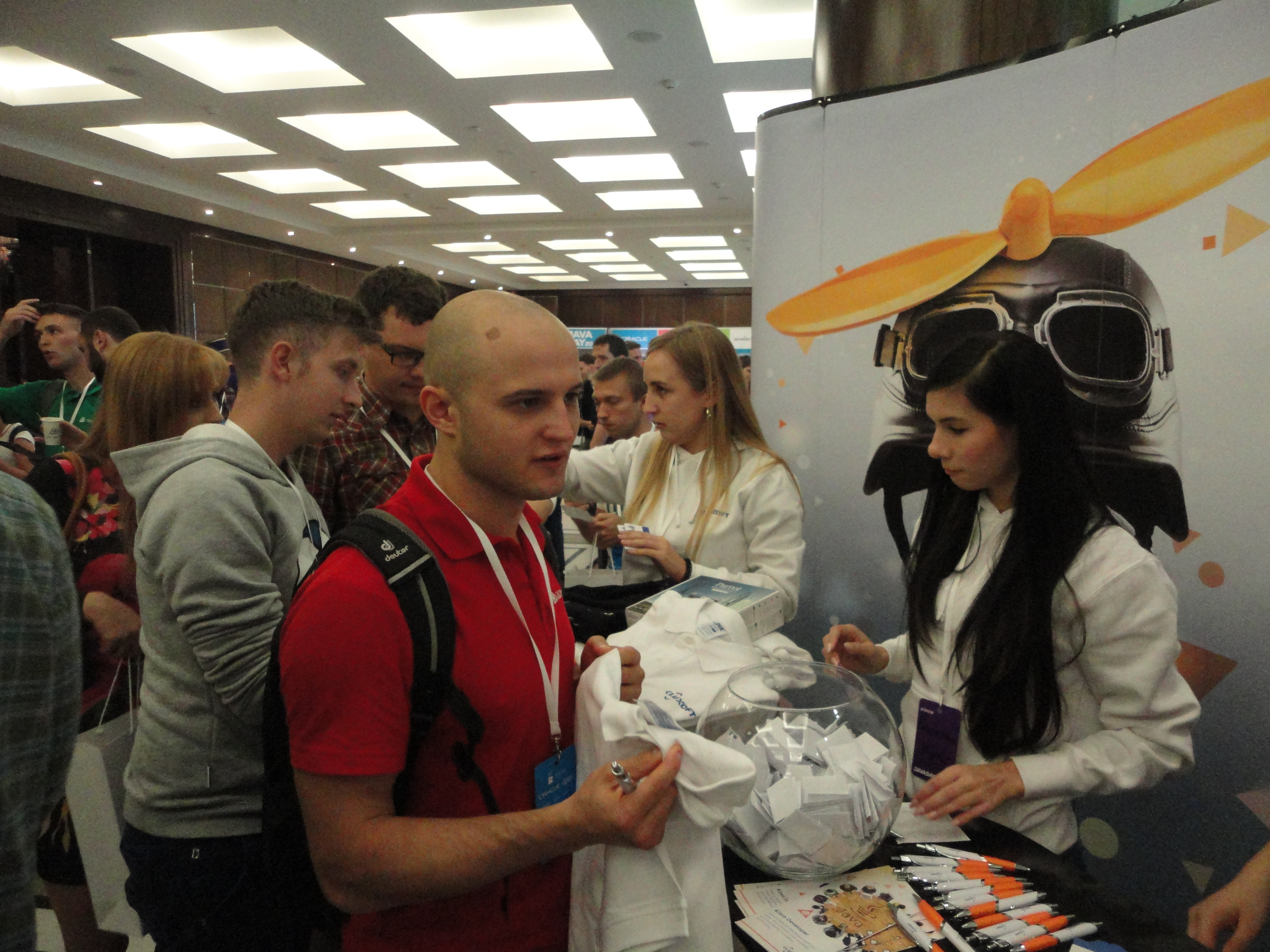 Photos by The Kharkiv Times.