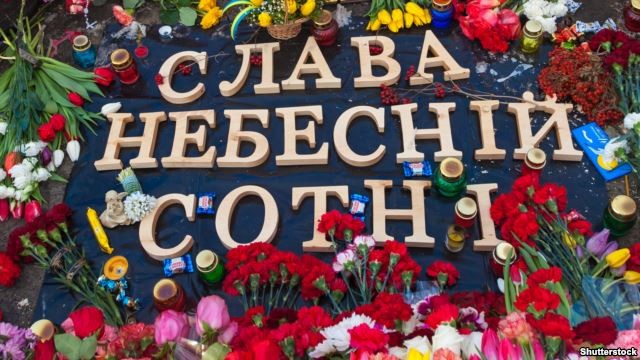 The Chairman of the Kharkiv Regional State Administration, Igor Rainin, announced plans to rename some of the streets to honor the heroes of Ukraine during the opening ceremony of a memorial plaque to E. Kotlyar at the Kharkiv National University of Radio Electronics.
Kharkiv Regional State Administration appealed with this proposal to the Kharkiv City Council. "The streets may be named after the heroes of Heavenly hundred. I would like to remind once again that in November 2014 the President, Petro Poroshenko, has assigned these men the title "Hero of Ukraine," said Rainin.
Additionally, in Kharkiv, there will be a monument to the heroes known as the Heavenly hundred. "I'm definitely going to insist on the creation of such a monument in Kharkiv and it will undoubtedly be created here," said Rainin. He has already sent the according paperwork.
Recall that on July 2nd at a meeting of the working group at the Kharkiv City Council, a preliminary list of 163 streets that fall under the law on decommunization was presented. The working group continues its work.