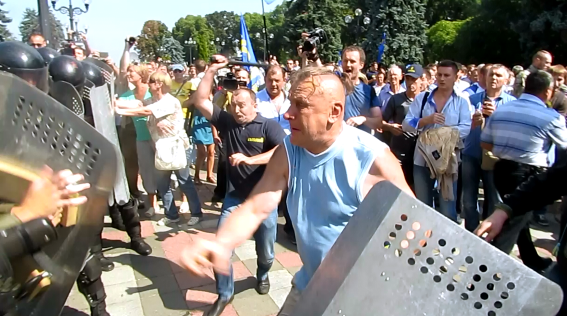 MP leader of the Kharkiv division of the party Svoboda, Igor Shvaika, was seen near the building of the Verkhovna Rada where he attacked the law enforcers with fellow party members.
The Minister of Internal Affairs of Ukraine is accusing the activists of Svoboda of provocation on Verkhovna Rada. Igor Shvaika was summoned to the Central Investigation Department of MIA of Ukraine. He and his party have denied this information although Shvaika added that in this case of the agenda, it is required to appear for questioning.
"This is another lie Avakov. No agenda, neither I nor, as far as I know, my brethren, have not received,"- wrote on his Facebook page the leader of the Svoboda Oleg Tyagnibok.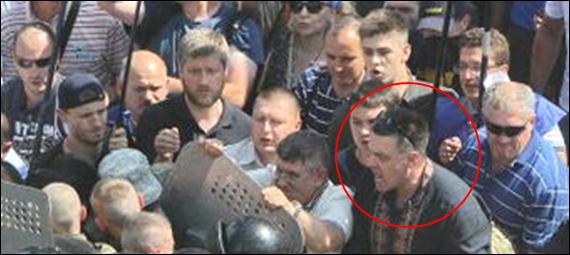 Recall that protesters gathered under the walls of Parliament 31.08 to oppose the adoption of the law on decentralization. On the morning of September 1st, 141 people were admitted into hospitals with 3 dead. In addition, 131 law enforcement officers from the Interior Ministry and the National Guard were also admitted to various hospitals. Criminal proceedings will be initiated under Article 258 of the Criminal Code – an act of terrorism.