The festival of colors was held on Arsenal stadium yesterday. The format of the event is similar to the annual Indian spring festival "Holi". There is a tradition there to sprinkle each other with colored powder paints and spray water. Kharkiv proved again its "multicultural city" title as more than 200 people gathered at the festival yesterday.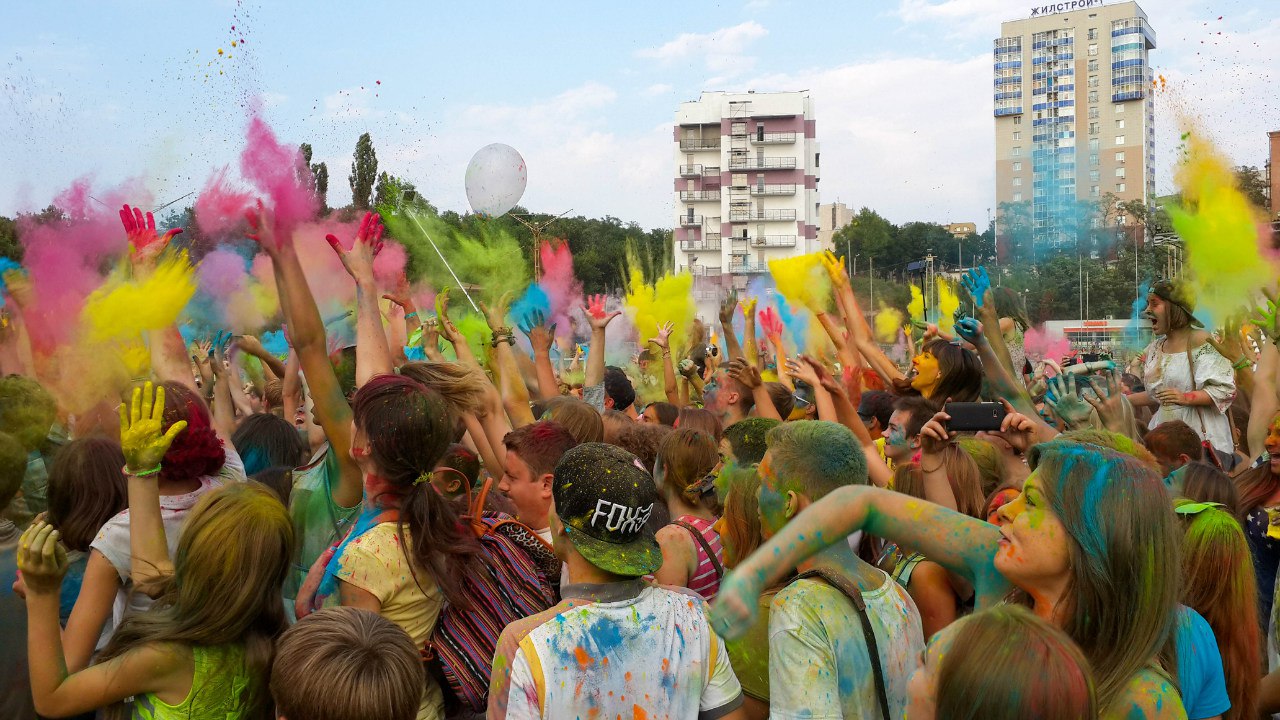 Organizers (Katerina Gnetneva, the ideologist, and Anastasia Dubois-Sokoltseva – art director) prepared different competitions, such as "games of happiness", a flash-mob dance, as well as the original ethnic motifs like yoga, unconventional musical instruments. Some local bands entertained the guests from the stage. Among them there were "Lumière", PRINGLEZ, Petty Green, sTO Krivostruy and UNNEWSUAL.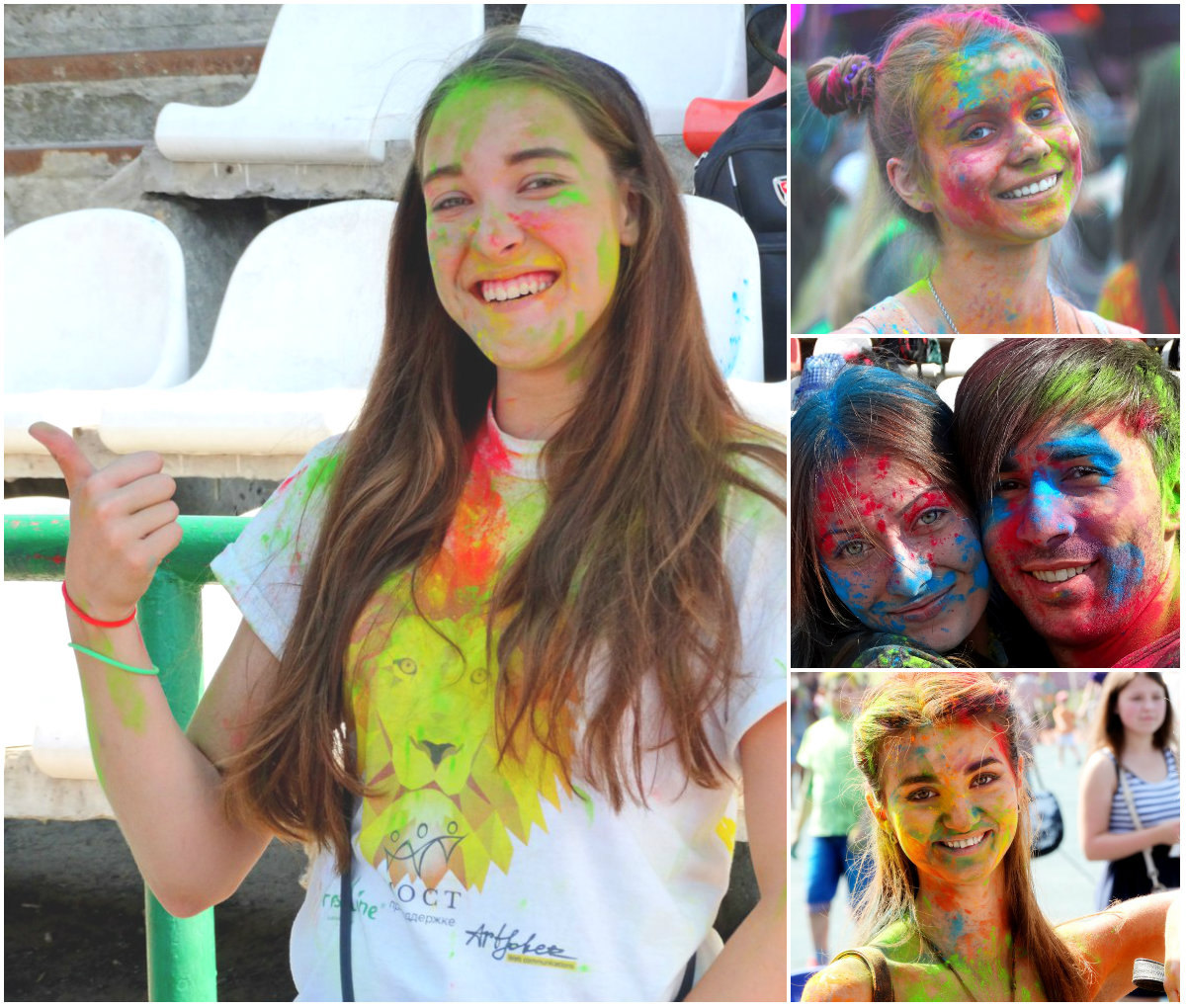 The celebration ended with the watching of a movie under the stars.
"It's very funny and positive, everything around is filled with joy, and you can relieve stress, sprinkling people with colors! Only nerds can say it's stupid," shared with us Catherine Semenko, a participant of the festival.