Yesterday, on the metro station "Moskovsky prospect", there appeared the train that went on its first run in Kharkiv subway over 40 years ago. According to the Kharkiv Metropolitan, this train has run since 1975. Everyone had an opportunity to communicate with veterans of the underground, who had gathered at the station platform.
However, as reported on the official website of Kharkiv subway, as well as on various social networks, the train turned out to be a fake made of different wagons, produced in 1976 (head cm3 №5915), in 1978 (interim Em508t №7026), in 1975 (cm3 №5737 ) and others.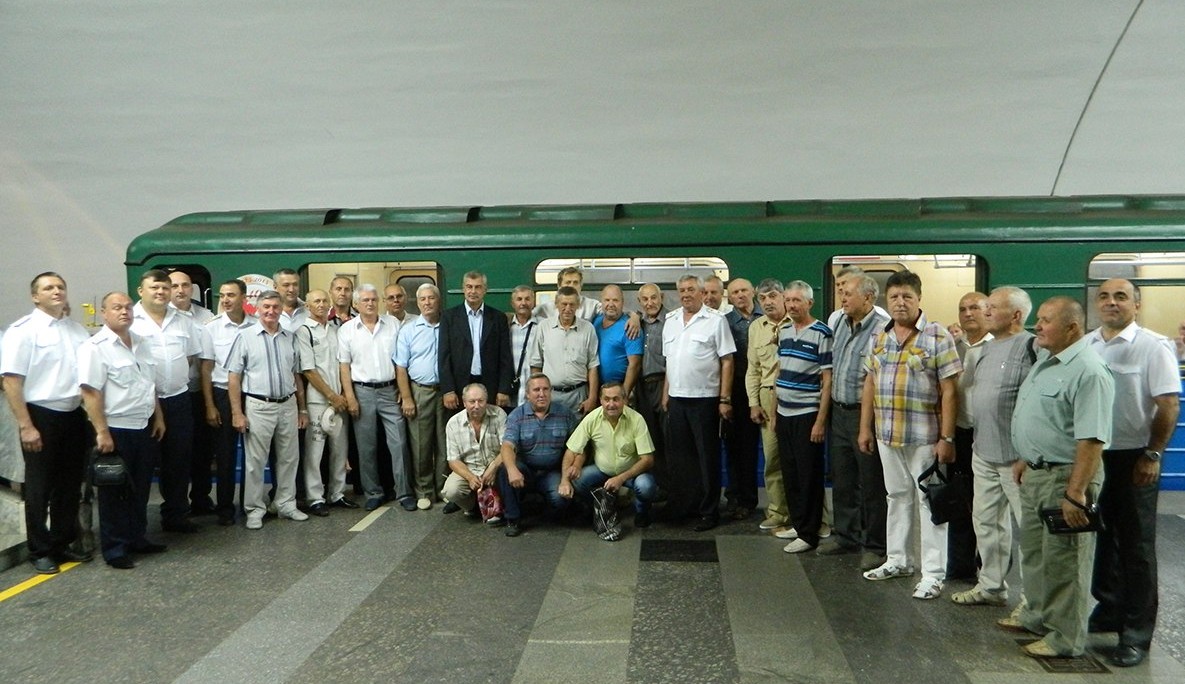 Notably, this train differs from regular ones running currently in Kharkiv subway only by the lack of advertising posters inside of wagons.
Recall that on August 21st a new train made on Krukovksky plant started its first run on Saltovska subway line. Also, as we reported earlier, in July, the municipal enterprise "Kharkiv Metro" received an award from the European Association of «Otherways» (Paris, France). The company was named the best in the category "Quality management, professionalism, efficiency," and was awarded the Platinum Award for its high quality services and the best brand.