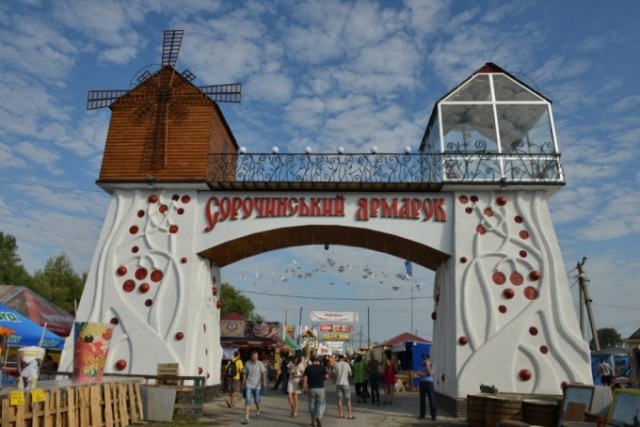 On August 18-23, Great Sorochyntsi village in Poltava region will host the annual Sorochyntsi fair. Immortalized in the works of Ukraine-born author Mykola Gogol, Sorochyntsi has endured as one of the country's leading ethnic fairs, despite decades of repressive treatment during soviet times.
Sorochyntsi represents the culture of Slobozhanschyna, which also includes Kharkiv region. The fair will open at 11:00 on August 18 and will feature Mykola Gogol and a score of characters from his novels and plays, acted by teachers and students of the Poltava Academic M. V. Gogol Music and Drama Theater, leading the celebrations. They will ride across a field on a wain drawn by real owses, a particular breed of ox, the only existing pair in Ukraine.
Director of the fair Svitlana Svyscheva said in a recent interview that she regards the interest towards fairs such as Sorochyntsi as extremely healthy. It stems from a time when hardly anyone wore a Ukrainian embroidered shirt, and singing folk songs was seen as quaint, to say the least. Today, Sorochyntsi is a booming and thriving living world, which all are welcome to join as visitors or exhibitors.
Read more on Sorochyntsi and sign on here.