The UN Refugee Agency and charity organization "Kharkiv Station" started a joint project to support internally displaced people (IDPs) in the Kharkiv region. It will last six for months. The project budget is more than 2 mln UAH. Within the project several help centers for refugees were opened in Chuhgujiv, Barvinkove, Kup'jansk-Vuzloviy and Bakalia. Also, "Station Area" will work on the existing centers in Kharkov and Izium.
"Kharkiv region hosts more than 180,000 displaced people. Based on the results of our participatory assessment and Station Kharkiv operation, we see that major challenges faced by IDPs include a lack of information, absence of free qualified legal assistance, and problems with adaption in new conditions. The "Kharkiv Station" project was developed to address these needs in the most populated IDP areas. Internally displaced people will be able to receive free comprehensive legal aid in these five regional centres. In other towns of Kharkiv region, informational support will be provided through the hotline  as well as operation of mobile teams," said Aslak Solumsmoen, Head of UNHCR Kharkiv Field Office.
In other localities of the Kharkiv region information support will carried through a hotline. It is also planned to form some mobile teams.
"One of the project objectives is to strengthen existing volunteer initiatives in the region, established by internally displaced people. Two out of  four centres are already working with the support of volunteers. However, whereas a support of the local community in the city of Kharkiv is vivid, the volunteers in other cities and towns enjoy less attention from the side of the local authorities and hosting communities. The only exception is the town of Barvinkove, where the local government has allocated premises for the centre and promotes its work. One of the priorities of this project is establishing cooperation with local authorities in these districts. We are looking forward to working together to prevent a humanitarian catastrophe," commented Alice Vienievtseva, Station Region Project Manager.
One of the goals of the project is to support voluntary initiatives and self-organization of migrants. Organizers of the "Station Kharkiv" say that more than 1,500 refugees have asked for the information help. Assistance was provided in 190 legal matters and also in 172 psychological. Only in Izium the assistance was received by more than 16 thousand people.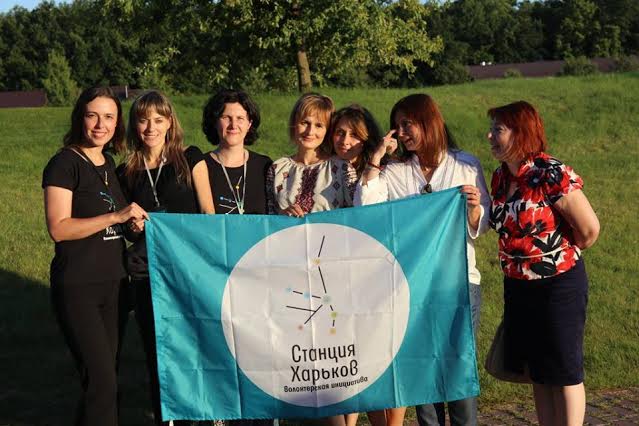 More on the theme you can read here.